Honda Cars India reported a 6.58% fall at 15,655 units in it domestic sales in August as compared with 16,758 units in the same month last year.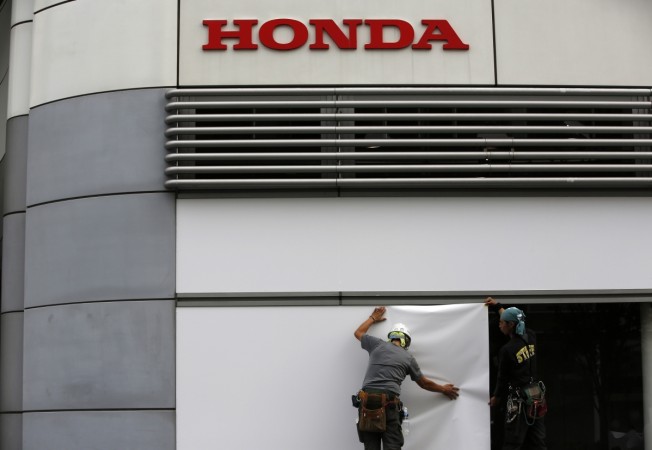 The company sold 622 units of its small car Brio in August 2015, while Amaze and City recorded sales of 3,260 units and 5,405 units, respectively. The company's new premium hatchback Jazz recorded a sale of 5,404 units in August and Mobilio's (its first MPV) sales stood at 899 units.
Besides these, Honda sold 65 units of CRV, its sports utility vehicle (SUV).
Exports of Honda in August 2015 stood at 585 units, taking the company's total sales in the month to 16,240 units.
In August, while car makers like Maruti and Hyundai recorded growth in their sales, Mahindra witnessed a decline of 3.10% to 32,122 units last month as compared with 33,150 units in the same month last year.
South Korean auto maker Hyundai reported 13.50% increase in total sales at 54,608 units in August. The domestic sales of the company rose to 40,505 units last month from 33,750 units in August 2014, registering a growth of 20.01%.
"Hyundai recorded highest-ever single month with a volume of 40,505 units and growth of 20% over the last year led by strong youthful product portfolio in which the Global SUV CRETA, Elite i20 and i20 Active had volumes of more than 17,800 units," said HMIL senior vice-president (sales and marketing) Rakesh Srivastava.
Model-wise sales break-up for August 2015
Brio
622
Amaze
3260
Mobilio
899
City
5405
CR-V
65
Jazz
5404
Domestic Total
15,655
Exports
585
Grand Total
16,240