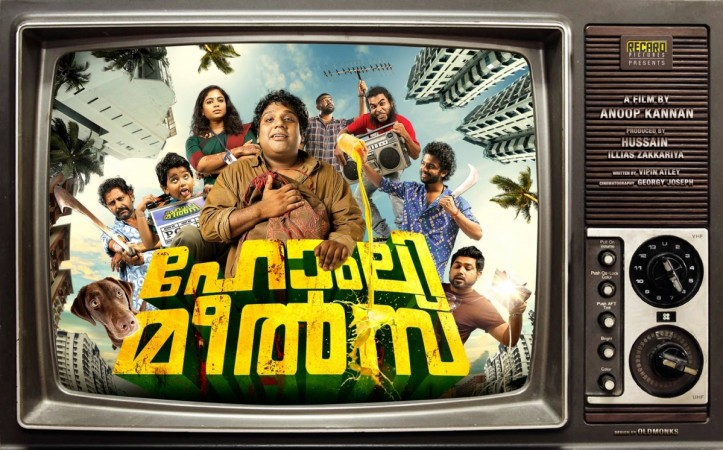 Malayalam film "Homely Meals" have opened in theatres to positive responses. The film directed by Anoop Kannan has been appreciated for its directorial value. Critics have appreciated Anoop's guts to venture a film with fresh faces and making it a success.
The narrative and the script by Vipin Atlee have also managed to win critics and audience appreciation. The movie excels in technical aspects too.
"Homely Meals" is an entertainer starring Atlee Srindha Ashab, Manoj K. Jayan, Nedumudi Venu, Kailash, Sudheer Karamana, Joju, Neeraj Madhav and Sijoy Varghese in pivotal roles.
The screenplay of "Homely Meals" is done by Vipin Atlee and the cinematography is handled by Georgy Joseph. The film is produced by Hussain and Illias Zakkariya under the banner of Recaro Pictures.
Here are the reviews of "Homely Meals" by various critics:
"The movie starts well and it has a lot of biographical elements of the writer cum hero Vipin Atlee, who was an anchor in a prominent Malayalam channel. The duration of around 2.45 hours is one of the main culprits, which is going to affect the viewing experience. Still the makers managed to overcome this with fresh treatment and good performances by lead actors. The cameo by Babu Antony is good. Kailash and Neeraj also performed well." – Lemonmoviemedia.com
"Vipin who is the hero of the movie has worked a lot for his character and it is evident in the movie. Srinda was also good. Manoj K Jayan once again proved that he is good at doing comedy roles. Rest of the people were good to be frank they have done justice to their parts. Direction was average. Good story but incomplete script. Music direction was ok. BGM served it purpose too. Altogether Homely Meals is absolutely worth a try. It has got humor, emotional scenes, story and a truth to tell." – Cochin Talkies
"The director Anoop Kannan, who was introduced through megastar Mammotty's 'Jawan of Vellimala' proved himself as an asset to the industry. Scriptwriter Vipin Atlee has narrated the story from his own life. The method he chooses to narrate the story itself is praiseworthy and it catches the audience attention throughout the film. While others try for superstar movies, Anoop Kannan and his team given a visual treat in low budget which has earned a good round of applause."- Muyals.com