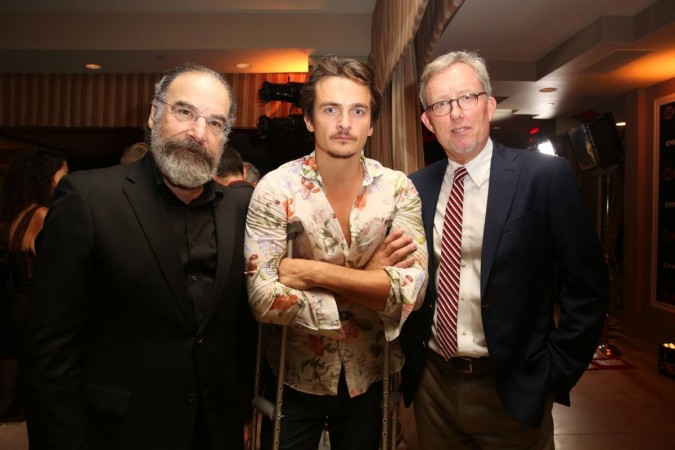 The sixth season of Homeland, which will be back on Showtime by January 2017, will follow Carrie Mathison and Peter Quinn.
The sequel of the popular political thriller series will feature the US presidential elections and focus on its impact on the lead characters, including Saul Berenson and Dar Adal.
Sharing a few details about her character in Homeland season 6, cast member Claire Danes revealed that the new instalment will try to strike a balance between the real world and the reel world. It will investigate the most relevant and exciting happenings in and around the country.
"I think [season 6] is more about deep-conscience diving rather than madness or preaching madness. I think it's a lot about policy and politics and how the CIA participates in that, because it does take place in America," Entertainment Weekly quoted the actress as saying.
Meanwhile, the followers of Homeland can expect a reunion of their favourite onscreen power couple — Carrie and Peter — in the premiere episode of season 6. It has already been revealed that cast member Robert Friend will be featured in the first episode.
The show recently hit headlines after Friend sustained an injury in his right ankle while filming the first two episodes of season 6. Addressing the actor's condition, Gary Levine, showtime president of programming, revealed that the shooting schedule has been reshuffled, ComicBook reported.
Levine even spilled out a few details about Peter Quinn in Homeland season 6, saying, "Quinn is severely damaged. There is no question about it. The life-or-death question remains. But if he should live, it will not be in any way, shape or form the way he has lived to date."
Check out the official synopsis of 'Homeland' season 6 below:
After she thwarted a terrorist attack in Berlin, season six picks up several months later and finds Carrie Mathison (Danes) back on American soil, living in Brooklyn, New York. She has begun working at a foundation whose efforts are to provide aid to Muslims living in the US. Season 6 will tackle the after-effects of the US presidential election, with the entire season taking place between election day and the inauguration.

It's a strange, transitional time in the halls of government filled with anxiety and different competing interests, where a very fragile and complex transfer of power takes place between the outgoing president and the incoming president-elect.