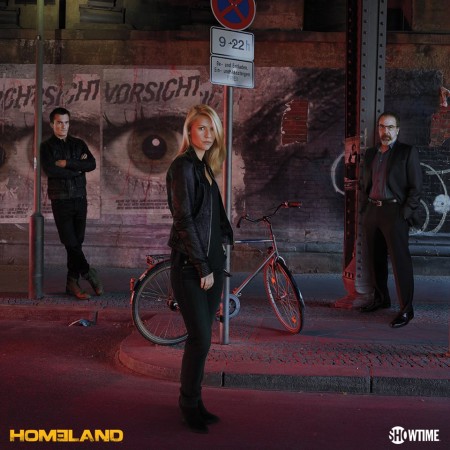 The sixth season of Showcase's political thriller series "Homeland" will be based in New York and series executive David Nevins has said that the upcoming season might feature themes of Republican presidential candidate Donald Trump's controversial remarks on Muslim immigration issues.
In an interview with Entertainment Weekly, when Nevins was asked whether there will be any current events related to Trump's speeches highlighted in the new season, Nevins said: "They don't tend to use real people, but they tend to find themes that are real, so it's possible."
Talking during the Television Critics Association winter press tour, Nevins said that most of the production of the upcoming season will be "in and around New York."
"It will be set domestically. It will be set primarily in the New York area, but not exclusively," Nevins said.
The previous seasons of "Homeland" were set overseas, including Pakistan, Afghanistan and the latest one in Berlin, Germany. The show is the first U.S. series that was shot entirely outside the country. Nevins said that the cast will be happy to be back in the U.S. once the show starts filming.
"I don't think it's necessarily going to stay there forever, but there was a strong interest in doing a domestic story from the creative team," he told EW.
As reported by Ecumenical News, series co-creator Alex Gansa confirmed that the character of Dar Adal, portrayed by F Murray Abraham, will be returning in the upcoming season.
It seems that Adal is guilty for Quinn's (Rupert Friend) suffering after he was tortured in the gas chamber and wants to compensate for his mistake. Gansa also hinted that the next season will emphasise on the relationship between the officer and the operative and how they work with each other.
"Homeland" Season 6 is speculated to air in September on Showtime. There has been no official release date by the channel or show-runners.