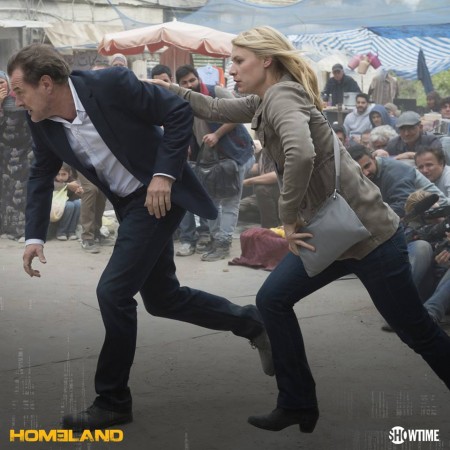 In the upcoming season of Showtime's political-thriller series "Homeland," Carrie Mathison (Claire Danes) will be seen gearing up to turn the world upside down for terrorists in the United States. The Central Intelligence Agency (CIA) will assist her actively on her missions.
The upcoming season of the series will be set in United States, unlike the previous seasons, where the show had a foreign setting in various countries. As the action, thrill and suspense returns to the U.S., Carrie, Saul Berenson (Mandy Patinkin) and the rest of the team will face new threats.
However, the team will have the advantage of combating the terrorists on a familiar soil. According to Ecumenical News, Showtime CEO David Nevins has said it is high time the cast of "Homeland" explore the various terrorist activities on the home front.
In the previous seasons, Carrie and the CIA had worked on several assignments in countries like Germany, Afghanistan, Pakistan and South Africa. As reported by Entertainment Weekly, Nevins has said the show's creative team is all set to prepare a new storyline for Season 6.
One of the major reasons why fans are looking forward to the next season of "Homeland" is the relationship between Carrie and Saul. They had had a clash in the previous season, but under the current circumstances, they will be left with no other option than to work together and it will be interesting to watch how they cooperate with each other.
Saul had earlier accused Carrie of treason and claimed he had proof showing Carrie was committing treason and working with a Berlin-based firm. However, it was soon revealed that it was in fact Allison Carr (Miranda Otto) who was working as a double agent and Saul apologised to Carrie for accusing her of treason.
More new faces are expected to join the cast in Season 6 of "Homeland." However, viewers will have to wait for some more time to get any further update on the series.
"Homeland" Season 6 is expected to premiere in the second half of this year on Showtime.