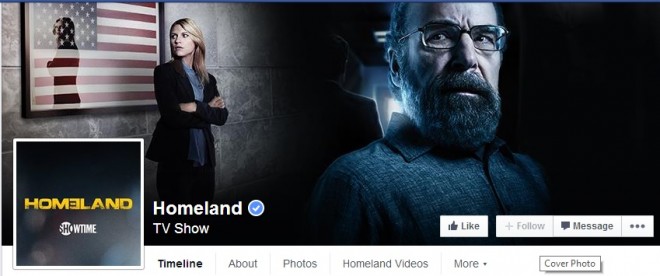 When "Homeland" returns for its fourth season, it is going to have its biggest premiere till date. The two-hour special premiere will be aired on 5 October, according to reports.
The first two episodes will be titled "The Drone Queen" and "Trylon and Perisphere" and the fourth season will see Carrie Mathison heading the most volatile and dangerous stations in the Middle East. The episodes are currently being filmed in South Africa, reports indicate.
"[T]here is such strong anticipation for the start of Season 4 that we wanted to give Homeland fans an extra generous helping of Carrie [Claire Danes] and company," said Showtime EVP Gary Levine, according to TVLine.
The following week after the premiere of "Homeland", Showtime will launch its latest drama, "The Affair".
"Once we decided to premiere Homeland with a double episode, it made sense to use the momentum of that event to launch our newest series, The Affair, the very next week," Levine added.
Spoilers have it that Carrie will be a mother in the new season and viewers will see her struggling between raising a baby, and committing completely to her job.
On what to expect in the upcoming season, executive producer Alex Gansa told TV Guide: "The show is about the private and public costs of keeping America safe. That's the overrarching theme of the season."
The show's creator Howard Gordon had earlier confirmed that Carrie will be the focus of the story in the upcoming episode.
"Fortunately Carrie is still a very robust character, (as are fellow CIA spies) Saul and Quinn. And there are tertiary characters who are now stepping more to the fore," said Gordon, according to The Epoch Times.
"She is a person who is trying to stop terrorists doing bad things ... but it is more complicated than that. I would say that the bugaboos in 'Homeland' this year have to do as much with the American bureaucracy as with the ostensible enemy," he added.
In the last season, Damian Lewis' character, Brody, was shown as dead, and it does not seem likely that the character will reappear in season four. Brody's death is going to weigh heavily on Carrie, and her baby will be "marker for her emotionally," Gansa said.
"[Carrie's] got a period of grieving to do in coming to terms with what happened at the end of last season, and clearly that's represented and identified by the child that she had," he said. "The baby exists as a marker for her emotionally," said Gansa.