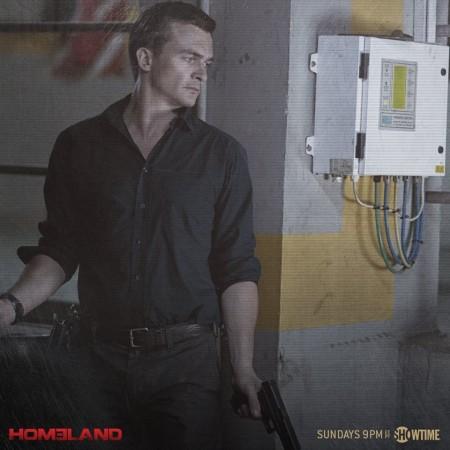 Peter Quinn (Rupert Friend) will be planning another mission against Haissam Haqqani (Numan Acar) in the finale episode of "Homeland" season 4. But the question is whether Dar Adal (F Murray Abraham) is helping him in his attempt to kill the Taliban terrorist leader.
As per the trailer of episode 12, titled "Long Time Coming", Adal has a secret agenda in his mind that he is yet to reveal and it could be his new secret project against ISI.
Meanwhile, the trailer also shows Carrie Mathison (Claire Danes) discovering some shocking facts related to CIA's mission against the terrorist and trying to contact Quinn. But the CIA officer does not respond to her calls and messages.
Quinn is seen boarding flight with a bag full of weapons, but he is not alone since a group of people are seen helping him out. If the helpers are from Adal's team, then it is clear that the two CIA agents have teamed up to kill Haqqani.
However, it is not clear in the sneak peek video of "Homeland" season 4 episode 12 and the viewers will have to wait until this Sunday to know more about it.
In the mean time, Mathison and Saul Berenson (Mandy Patinkin) are seen rushing towards somewhere. Are they trying to stop Quinn and Adal? Watch the finale on 21 December at 9pm to find out more about "Long Time Coming".