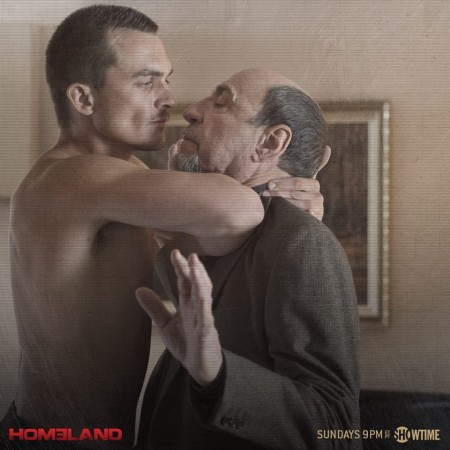 The finale episode of "Homeland" season 4 will once again stun the viewers with an explosive twist, wherein the table could turn against Carrie Mathison (Claire Danes), Saul Berenson (Mandy Patinkin), Peter Quinn (Rupert Friend), Dar Adal (F Murray Abraham) and Haissam Haqqani (Numan Acar).
Showtime's political drama is also expected to feature a funeral scene in its 12th episode titled "Long Time Coming", which will be aired on Sunday, 21 December at 9pm.
Here are the five things viewers must know before the finale of Showtime's political drama:
Official Synopsis: As per the official synopsis of "Homeland" season 4 episode 12, Carrie and Saul will investigate what they saw in Islamabad.
Dar Adal is No More a Loyal CIA Agent: In the last episode of "Homeland" season 4, the viewers got to watch the CIA agent with Taliban terrorist leader Haqqani. Though the reason for his change of mind is not clear, Adal could probably make some move against the US embassy in finale.
Carrie Mathison vs Dar Adal: The CIA officer could probably find out more about Adal's relationship with the terrorist in the finale of Showtime's political drama. The sneak peek video of "Long Time Coming" shows Mathison aggressively telling Adal, "Give me what I f***ing want."
Saul Berenson Wants to be Back in Embassy: Berenson is not happy with the events that took place at the American Embassy in Pakistan so he wants to be back in CIA to make necessary changes.
Peter Quinn Sets Another Mission Against ISI: The trailer of the 12th episode indicates that Quinn is planning out another mission against the Taliban terrorist. He is seen boarding a flight with a bag full of weapons in the promo clip.