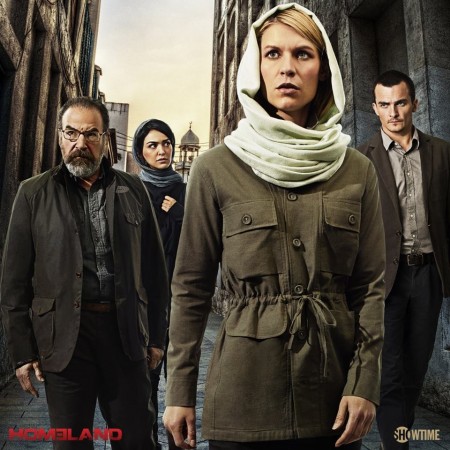 Carrie Mathison (Claire Danes) and her team will be back on Showtime this Sunday at 9pm with "Homeland" season 4 episode 11 to take the viewers in the worst roller-coaster of events.
The sequel will mainly focus on Mathison, Peter Quinn (Rupert Friend), Haissam Haqqani (Numan Acar), Senator Andrew Lockhart (Tracy Letts), Aasar Khan's (Raza Jaffrey) and Max (Maury Sterling).
Here are five things that viewers must know before "Homeland" season 4 episode 11:
Episode 10 Recap: The last sequel of the political drama, titled "13 Hours in Islamabad", was one of the most explosive episodes in the season. Taliban terrorist Haqqani and team attacked the US embassy in Pakistan and killed many Americans, including CIA officer Fara Sherazi (Nazanin Boniadi).
Max Blames Mathison for Sherazi's Death: In the trailer of "Homeland", Mathison finds Max taking out Quinn's passport and cash from the safe. When she asks him on Quinn's whereabouts, he refuses to share the information with her and blames her for Sherazi's death.
"You are saying that there is nothing to do for her but you are just not willing," he aggressively tells her. However, she tries to make him understand that she can't lose another member from the team.
Mission to Find Peter Quinn: While Quinn desperately looks out for terrorist leader Haqqani to take revenge on Sherazi's death, Mathison gets worried about the consequences of war against ISI and tries to stop him by all means.
She seeks Khan's help to find Quinn and tells the ISI's counter-terrorism chief, "He thinks he can fix this by himself, but all he can do is get himself killed."
Peter Quinn Seeks Help from an Old Friend: In his mission to find terrorist leader Haqqani, Quinn seeks help from an old friend. "There is a Taliban flag waving over my head. I can't let that stand," he tells her in the trailer of "Homeland" season 4 episode 11.
However, she informs him that he is on the watch list of the terrorist and needs to be careful with every step against the ISI.
Finale Spoilers: The last episode of "Homeland" season 4 is titled, "Long Time Coming", and it will show Carrie and Saul back in the US and trying to figure out what she saw in Islamabad, according to TV.com.