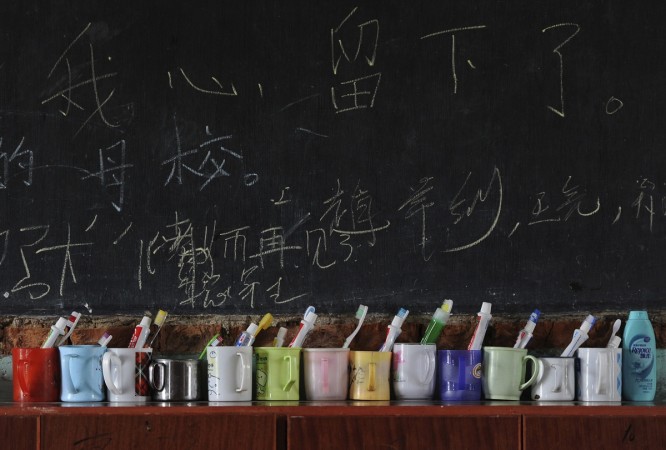 Oral hygiene is of great importance, and the results can be quite painful if mouth is not properly taken care of. Ignoring cleanliness of your teeth can lead to decaying and cavities and one may end up getting those teeth plucked out. Many of us have got extra sensitive teeth, which hurt terribly whenever we consume anything too cold or warm. Here are a few household remedies that can help in curbing the stinging teeth pain:
1. Clove oil
Clove has amazing antibacterial properties which help in curing infection and soothing the pain from your aching tooth. You can either mix a couple of clove oil drops in some water and gently rinse your mouth or you can dip a small piece of clean cloth or cotton ball in oil and softly apply it on the infected teeth. You will feel better after doing so as clove oil leads to anaesthetic effect.
2. Salt and pepper
These are the most basic ingredients you can find in any household. All you need to do is take some pepper corns, mix some salt and crush them finely together. You can use it as toothpowder and shield your teeth from germs as well as sway the tooth ache away.
3. Vicks vaporub
Did you know applying Vicks on that part of your cheek which is right outside the sore tooth and resting your face on a piece of cloth or towel placed on a soft surface can be really soothing? Yes, it does.
4. Salt with warm water
Salt with warm water is really useful when you have sore throat, foot or teeth. The warmth of the water will help in reducing the pain. Salt, on the other hand, will help in killing the germs present in the mouth with its anti-bacterial property and also lower inflammation.
5. Cough drops or lozenges
Not too sugary cough drops or lozenges can help in numbing the mouth a little with its anaesthetic effect and combat minor tooth pain. Make sure you do not chew the lozenge as it may end up being very less effective.
In order to avoid any sort of oral health issues, brush twice a day. Visit you dentist once in a while for regular mouth check-ups. Don't eat excess chocolates and sweets as it leads to cavities and tooth decay. Use neem-based toothpaste or its sticks for brushing; though it's bitter, neem provides you with the best protection for your mouth and boosts oral health.