Interest rates have fallen by 150-200 basis points (bps) for the past two years, but demands are not picking up. Banking data shows loan growth, especially in the home loan space, has fallen drastically.
Home loan growth during the April-October period fell 32.7 percent from the same period last year, according to the data from the Centre for Monitoring Indian Economy (CMIE). The decline is the highest in last five years. In the same period in 2016, home loan growth was down 4.27 percent, Mint reported.
Market participants believe slow implementation of the new real-estate law — Real Estate (Regulation and Development) Act (RERA) — and the rollout of Goods and Services Tax (GST) have impacted the real-estate industry in a big way.
"Slow implementations of the new real estate regulation across the country as well as uncertainty over GST on home prices have pulled down consumer sentiment in the last one year," a real-estate consultant told the business daily.
A few market experts said the first half of this year was also impacted by the effects of demonetisation, undertaken by the government in November last year. "Demonetisation had impacted the overall market, both at the supply and demand ends," said an industry expert.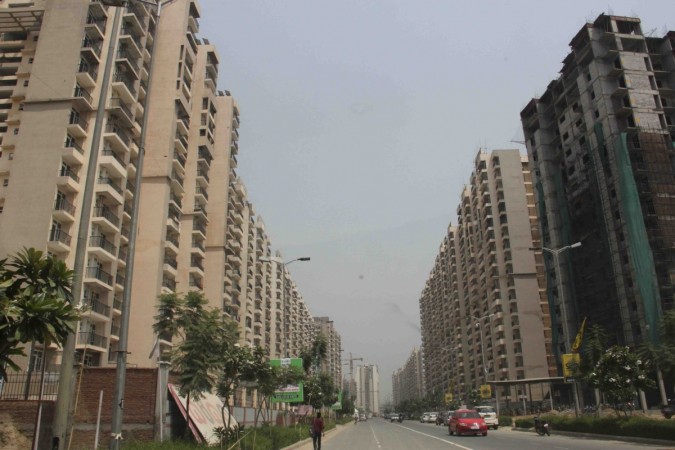 "Three events have slowed down the real estate market in the last one year. First, it was demonetisation, then because of RERA new launches came down dramatically. Thirdly, GST has increased the cost. All these have brought down the sentiment and as a result, sales have been slow," Anuj Puri, chairman of Anarock Property Consultants, told Mint.
Under the new tax (GST) regime, customers need to pay 12 percent GST for buying under-construction properties which earlier attract around 5.5 percent tax, including value-added tax and service tax.
Ashutosh Khajuria, executive director, Federal Bank, told the business daily that RERA and GST have slowed down the overall home loan industry.
"Consumers will take time to get used to the new (tax) rates due to GST. They will take time to sink in...There is a temporary blip. I think from next financial year it should get better," he said.