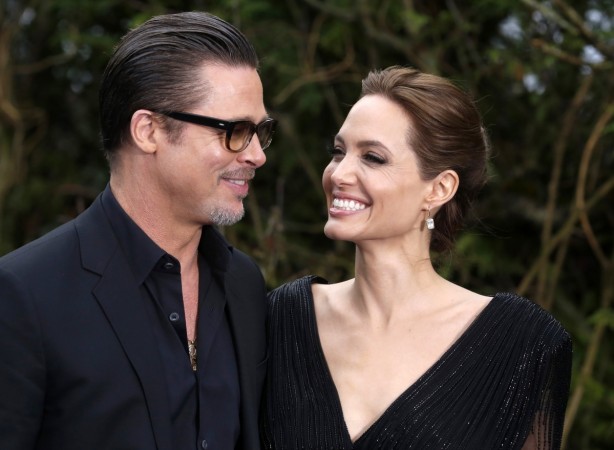 Internet is abuzz with the news of iconic Hollywood couple Brad Pitt and Angelina Jolie announcing their divorce and the news has surely come as a shock to their fans across the globe as well as other people who are associated with the industry.
The couple, which was famously known as Brangelina, announced the split when the 41-year-old actress filed for divorce citing irreconcilable differences. She and Pitt were together for 12 years and had married two years ago. According to reports, Jolie was upset with the way the World War Z star had been parenting the kids.
Robert Offer, attorney of the couple, said, "This decision was made for the health of the family."
However, several sources have stated that there were multiple reasons behind the split, one of them being Jolie getting more health conscious lately and giving less time to Pitt.
This is not the first time that a famous celebrity couple decided to call it off and move their separate ways. Recently, several such splits took place in Hollywood. As the industry is yet to recover from the shock of Pitt-Jolie split, here are some other Hollywood celebrities who decided to end their relationships and continue without each other.
Lady Gaga and Taylor Kinney
On 20 July, iconic singer Lady Gaga announced that she and her fiance, Taylor Kinney, will be taking a break. The couple got engaged on Valentine's Day 2015 and had been together since then.
Gwen Stefani and Gavin Rossdale
Gavin Rossdale said in a statement on 3 August that he and singer Gwen Stefani will no longer be partners in marriage. However, he added that both of them will raise their three children together.
Amber Heard and Johnny Depp
Amber Heard of Pineapple Express fame filed for divorce from Pirates of the Caribbean star Johnny Depp, who was her husband of one-and-a-half year. They were married since February 2015.
Ozzy Osbourne and Sharon Osbourne
In May this year, heavy metal singer Ozzy Osbourne reportedly moved out of the home that he shared with his wife of 30 years, Sharon Osbourne.
Ben Affleck and Jennifer Garner
Batman v Superman: Dawn of Justice actor Ben Affleck and his wife of 10 years, Jennifer Garner, confirmed on 30 June, 2016 that they are filing for divorce; just one day after their 10th marriage anniversary.