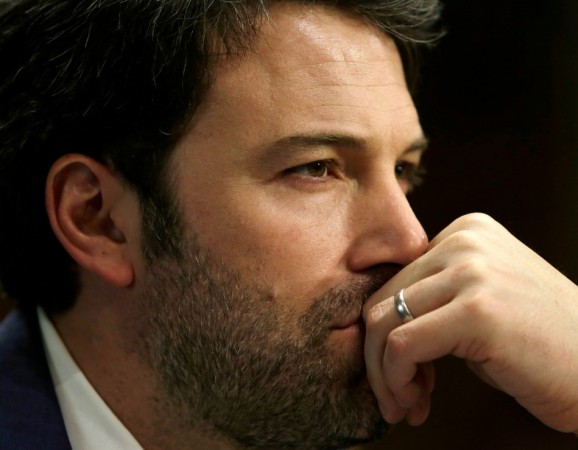 David Fincher's movie, "Gone Girl" rocked at the US box office, topping the weekend collection chart by beating "Annabelle," "The Equalizer," "The Boxtrolls," and "The Maze Runner."
According to a report by BBC, "Gone Girl" featuring Ben Affleck and Rosamund Pike in the lead roles collected $38m (£23.7m) in its debut weekend, while "Annabelle" earned $37.2M (£23.7m).
"It was virtually a photo finish," BBC quoted media analyst Paul Dergarabedian as saying. "These two movies couldn't be more different. It shows how if the marketplace presents a diversity of product, audiences will come out. It's the third and fourth $30m debut of the past two weeks. It's been a great post-summer run.''
"Gone Girl" is a mystery thriller based on Gillian Flynn's novel by the same name which has sold more than six million copies since it was published in 2012. It was premiered at the 52nd New York Film Festival in September before releasing in theatres on 3 October. Featuring Ben Affleck, Rosamund Pike, Neil Patrick Harris, Tyler Perry, and Carrie Coon in the lead roles, the film is about a man, who comes under suspicion after his wife disappears on their fifth wedding anniversary.
"Annabelle", a prequel to "The Conjuring", stands second in the list of top five films in US and Canada this weekend, earning a whopping $37.2M (£23.7m). Directed by John R. Leonetti, the supernatural horror film features Annabelle Wallis, Ward Horton, and Alfre Woodard in the lead roles. It was premiered at the TCL Chinese Theatre in Hollywood, Los Angeles on 29 September before releasing on 3 October.
Denzel Washington's "The Equalizer", which topped last week's list, is in the third place after earning $19m (£11.9m), followed by "The Boxtrolls" - $12.4m (£7.7m), and "The Maze Runner" - $12m (£7.5m), according to BBC.
However, Nicolas Cage's "Left Behind", Reese Witherspoon's "The Good Lie" and "Men, Women & Children" and failed to make a big opening at the box office.