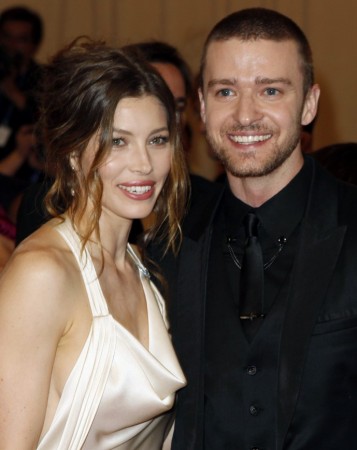 Celebrations have begun for singer Justin Timberlake and his wife-to-be Jessica Biel as they threw a pre-wedding beach party for close family and friends on Wednesday.
The couple hosted a lavish party for over 50 people at Cala Masciola beach on the Adriatic Sea, in Puglia, Italy with guests like actor Andy Samberg and music manager Johnny Wright gracing the event, reported US Weekly. It added that the guests were treated with a 10-minute fireworks display.
The magazine had earlier reported that the celebrity couple is walking down the aisle in southern Italy this week in a ceremony to be attended by their close friends and family. The couple has kept the wedding location and details top-secret.
Timberlake, 31, proposed marriage to Biel, 30, last December after a brief breakup in 2011. They have been seeing each other for the last five years.
This will be their first wedding as their previous affairs didn't end up in marriage.
Timberlake shot to fame through the popular boyband 'N Sync and later on went solo, churning out hit numbers like "Cry Me a River", "Rock Your Body" and "SexyBack". He was known for his high-profile relationships with singer Britney Spears and actress Cameron Diaz.
Jessica Biel is an actress, model and singer but she is known more for her role in television series "7th Heaven". She has acted in films like "The Texas Chainsaw Massacre", "Blade: Trinity", "I Now Pronounce You Chuck and Larry", "The A-Team", "New Year's Eve" and "Total Recall". She started dating Timberlake in 2007.