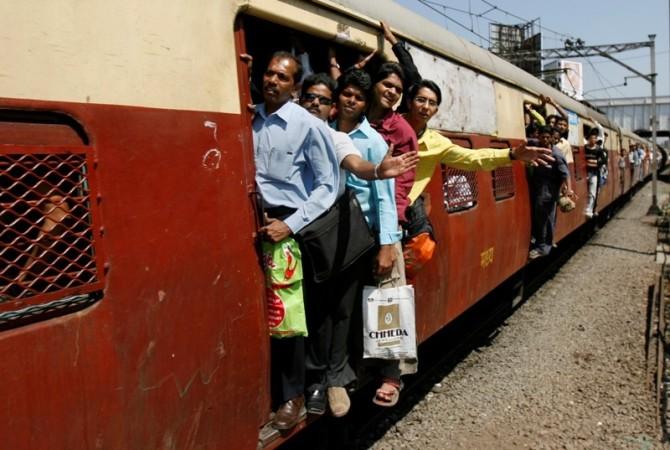 One person died and seven others injured on Monday evening when miscreants threw coloured powder at them in a local Mumbai train.
The victims were standing on the footboard of a crowded moving train which was heading to Kurla from Sion. "The powder caused severe injuries and a burning sensation in the eyes of the commuters and they lost their grip and balance and fell out of the running train," a police official said.
The deceased was identified as 26-year-old G Nityanand Ganpati, a Chembur resident. Those injured had fallen from the train when they were smacked with the powdered substance. Two of them suffered head injuries and are in critical condition. "They have been admitted to the ICU," Dr Rajiv Singh, medical officer at the BMC-run Sion Hospital, told DNA.
Some of the commuters who witnessed the incident said people living in the slum near the railway tracks threw water and colour at the train.
According to the DNA report, the substance thrown at passengers was said to be chilli powder, causing them to fall due to the intense burning sensation when it entered their eyes.
The incident took place soon after the railway police commissioner said people who throw colours and water-filled balloons on passengers will be arrested.
Earlier, Mumbai police and the railways appealed to people to refrain from throwing stones, colours or balloons at commuters and take safety measures while celebrating the festival.