The hype around Apple's upcoming iPhone 8 is constantly on the rise as the device's highly anticipated September unveiling nears. Adding to the soaring excitement, a new report from KGI analysts Ming-Chi Kuo says that the Cupertino-based tech company has made some significant advancements in 3D sensing technology that rivals like Qualcomm cannot match until at least 2019.
Kuo even said that Qualcomm's 3D sensing technology is not mature enough in software and hardware terms to be implemented significantly in products. Because of this immaturity, there will be a delay in Android devices getting the 3D sensing tech while the iPhone 8 will feature the same capabilities this year itself.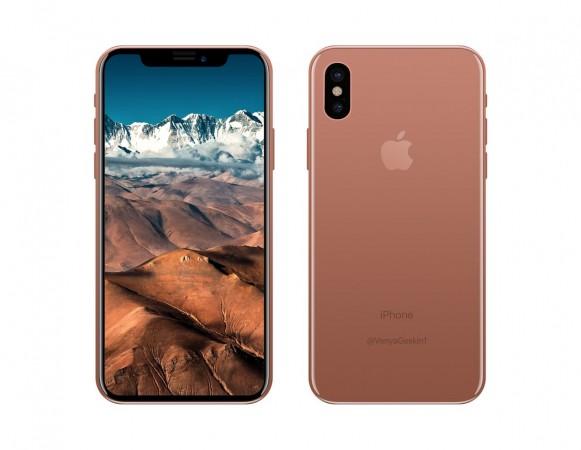 According to Kuo, China's Xiaomi is the only potential customer for Qualcomm's upcoming technology, and the company is apparently awaiting the market's response to Apple's 3D sensing tech in the iPhone 8 before implementing similar features in its future devices.
In the Apple iPhone 8, the IR transmitter's diffractive optical element (DOE) and wafer-level optic (WLO) will be manufactured by Taiwan Semiconductor Manufacturing Company (TSMC). Qualcomm, on the other hand, uses a 2-in-1 solution of the DOE and WLO made by Himax, and this is what that makes a "huge difference" between Apple and Qualcomm's 3D components suppliers, 9to5mac reported, citing Kuo.
Fast Company said in a report in July that the iPhone 8 would feature two 3D sensors -- one on the front and the other out the back. The rear 3D sensor may give the iPhone 8 camera better autofocus capabilities and enhanced augmented reality features while the front-facing 3D sensor may be useful for 3D selfie effects and facial authentication.

The publication also cited sources saying that both rear and front 3D sensors would use a vertical-cavity surface-emitting (VSCEL) laser system, including a lens, a detector sensor and a dedicated chip. If turns out to be true, the rear 3D sensor will also help Apple make headway in the Augmented Reality (AR) segment.
In February, Kuo also said that Apple's 10th anniversary iPhone model would feature a revolutionary 3D front-facing camera with AR capabilities.
Apple's OLED iPhone 8 is not likely to hit stores until late October. However, the company is highly rumoured to announce the handset next month, alongside the iPhone 7s and 7s Plus that are expected to arrive in mid-September.