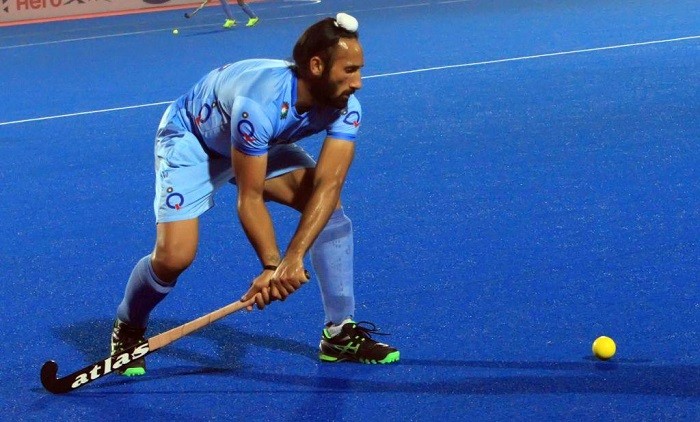 India might have been the first team to qualify for the 2016 Olympics, courtesy a gutsy win over rivals Pakistan in the Asian Games, but Belgium showed Sardar Singh's men still have plenty of work to do if they are to seriously contend for the gold medal in Rio.
All-round hockey has been the name of the game since Paul Van Ass took over as the coach of this India side, but their defensive vulnerability just refuses to go away. And, against a team like Belgium, any vulnerability at the back will be punished, with Florent van Aubel helping himself to a hat-trick in an easy-as-they-come 4-0 victory in the semifinal of the Hockey World League.
"Today we just couldn't make the chances count," Rupinder Pal Singh told FIH's official website. "Belgium built that early lead and defended well, it was difficult to play against them."
The host nation went into the final-four match as the favourite, but India failed to put up a real fight, as Belgium attacked with verve and showed they can defend pretty well as well, stopping most counter-attacks with ease.
Tanguy Cosyns also got on the scoresheet for Belgium, but the man of the match was undoubtedly their striker van Aubel, who opened the scoring in just the second minute of the match, before adding a couple more via penalty corner rebounds to leave India befuddled.
"We didn't play with our usual defensive structure against France [in the quarterfinals]," Belgium's Arthur van Doren said. "We learnt from that and today our defence built the platform so that our forwards could play with their flair and skill.
Belgium will now play Australia in the final of the Hockey World League, with the Aussies, expectedly, trumping Great Britain in the other semifinal.
"Great Britain came out strong, but hard work from all the boys saw us through," said Govers.
GB, though, showed some good defensive discipline in the match, but when you have a team like Australia putting on wave after wave of attacks, the cracks will appear eventually.
So it proved as Blake Govers scored his seventh goal of the tournament a shade before halftime. But Great Brtiain fought back soon after via Nick Catlin, only for Daniel Beale to restore Australia's lead two minutes later on 38 minutes.
Jacob Whetton added the insurance goal towards the end to ensure Australia stayed on course for another title.
"I think we just failed to play through the pressure," said Catlin. "Australia turned the ball over too much. And we were disappointed to concede straight after scoring the equaliser."