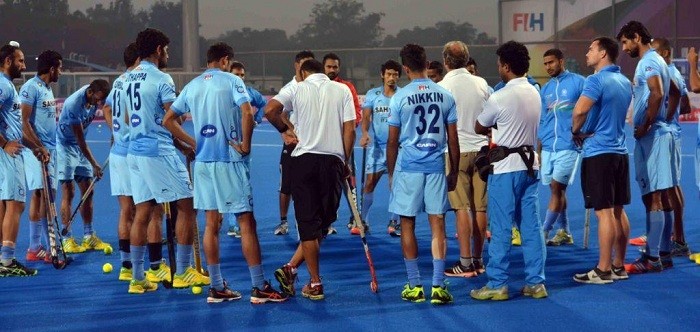 India finished fourth in the Hockey World League Semifinals after suffering a big 5-1 loss to Great Britain in the third-place playoff in Antwerp, while Australia defeated Belgium 1-0 in the final to clinch the title.
However, all four teams have qualified for the Hockey World League final, which is scheduled to be played later during the year in India. India, by virtue of their Asian Games gold medal in Incheon, had already qualified for the Olympics in 2016, while the other three have made it to Rio after finishing in the top four in this tournament.
Coming to the third-place playoff game between India and Great Britain, the latter dominated the match in departments of the game. Great Britain looked very convincing from the first quarter of the game itself as they took the lead via an Alastair Brogdon strike in the 11th minute of the game.
Great Britain had the lion's share of possession in the first two quarters of the game, but India had a chance to come back into the match as they were trailing by just a solitary goal in the first and second quarters.
But all their hopes were diminished in the third quarter as Great Britain scored three goals in eight minutes, to take a 4-0 lead. At this juncture, an India comeback was mission impossible.
India eventually succumbed 5-1. Rupinder Singh scored a consolation goal in the 60th minute from a penalty corner.
Analysing India's overall performance, Paul Van Ass' men have a long way to go if they are to achieve their primary goal of attaining a medal in the 2016 Rio Olympics. They need to work on their defence, which has looked vulnerable in the tournament.
Apart from this, they need to find a way to convert penalty corners. In the future, India will depend on VR Raghunath and Rupinder Singh to convert these penalty corners. The team did miss the services of Raghunath at the Hockey World League Semifinals.
On the other hand, Australia, who came into this tournament with a strong team proved why they are ranked number one in the world. They defeated Belgium in a close encounter. Chris Ciriello, who scored a hat-trick against India, was the hero of the day as his drag-flick goal helped the Aussies clinch another major title.