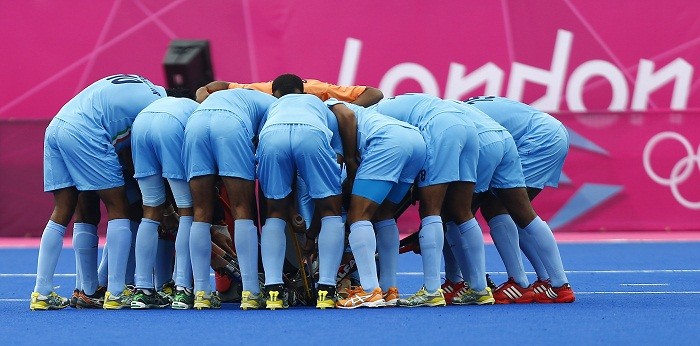 India have finished the Hockey World League (HWL) round robin stages without winning a single game in the competition as they lost in their final group match to the Netherlands, 1-3, in Raipur on Monday. With this result, India, who lost against Argentina in their HWL opener and drew against Germany, have finished last in Group B.
The first half in Raipur, despite being entertaining reamined goalless, however, all the goals came in the second half. Mink van der Weerden and Mirco Pruijser goal in the third quarter helped the Netherlands take 2-0 lead and India fought well to score a goal in the fourth quarter as Chinglensana Singh found the back of the net to make it 1-2.
India, who were searching for the elsuive second goal, were disheartened as the game was more or less put to rest after Belgium scored their third goal with seven minutes remaining for the match to end. Roel Bovendeert scored a wonderful goal to dash any hopes of a comeback.
Overall, India put up a decent performance against the Netherlands, who had started the game decently. India, who gradually came back into the first quarter, dominated the first 15 minutes, but failed to convert their chances. Ramanadeep Singh missed a golden chance to convert in the 11th minute when he was just required to beat the Netherlands goalie.
The story was not different in the second quarter with both teams getting their fair share of chances , but lacked goals to show for their efforts. India and the Netherlands went into the break with the score tied at 0-0.
Both India and the Netherlands coaches -- Roelant Oltmans and Max Caldas -- must have had a chat with their respective players during the first half break with focus on breaking the deadlock. The Oranje seem to have been energised in the second half as they upped the tempo by scoring two important goals in the third quarter.
Despite some aggressive and wonderful hockey in the fourth quarter, India could only score one goal as Chinglensana hit a low shot to beat the Netherlands goalie, which had initially given hope, but was soon soon washed away with Belgium's third goal.
With India finishing last in Group B, the home team will meet the top team of Group A. Great Britain presently stands atop of Group A, which could change depending on the result of the upcoming matches in their group.