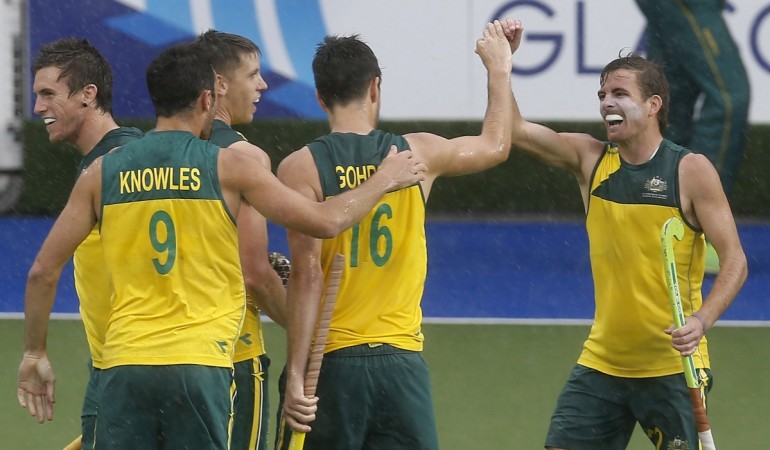 The much-awaited Hockey World League final is just a few days away, with the heavyweights of world hockey all set to dazzle the fans as they battle it out for supremacy in Raipur. The Sardar Vallabh Bhai Patel International Stadium in Raipur is all set to host the eight top teams, with competition expected to be top-notch.
The eight countries who have qualified for the HWL final have been divided into two groups of four. Group A comprises Australia, Great Britain, Belgium and Canada while Group B resembles a much tougher group with Germany and Netherlands as standout teams, along with hosts India and Argentina.
Here is a look at the four teams in Group A.
Australia: The Aussies come into this Hockey World League final as one of the favourites to clinch the title and they are definitely the best team in the group. Australia, who are the number one ranked side in the world, have the right mix of experience –Jamie Dwyer – and youth – Blake Govers – to make their team one of the teams to watch out during the entire length of the competition. Apart from Blake and Dwyer, Chris Ciriello, who will be another key player for Australia, has always delivered the goods with his drag-flicks.
Great Britain: GB, who booked their HWL final berth after an impressive performance in the HWL semifinals in Belgium, cannot be taken lightly. Great Britain, currently ranked fourth, thrashed India 5-1 in the bronze medal match in Belgium, which establishes their improvement in world hockey. Nick Catlin will hold they key with star players such as skipper Barry Middleton and Ashley Jackson missing the HWL final. Dan Fox will lead the side in Middleton's absence.
Belgium: The Europeans are one of the lowest ranked teams (7) in the group, but if one looks at their last performance in the HWL semifinals, one might be surprised. Belgium provided a stern test to Australia in the final at Antwerp in Belgium as the Aussies had to scramble to a 1-0 win. Belgium's performance of late has witnessed plenty of improvement as well, with the Red Lions finishing fifth in the 2014 Hockey World Cup after defeating Germany in the fifth-sixth place match. Now, this team has to deliver in one of the most competitive tournament and put forward their claim as a superpower in world hockey. Jerome Truyens and Thomas Briels, with their experience are players to watch out in the Belgium squad.
Canada: The only North American representatives are the definite underdogs in these HWL finals, as they are only ranked 14 in the world. Canada are not expected to create a storm in the Hockey World League finals, but the Red Caribous possess a number of youngsters, who will be eager to impress on the international stage in Raipur. Canada might not have an array of stars, but they do possess Scott Tupper, who is known for his solid defence at the back.