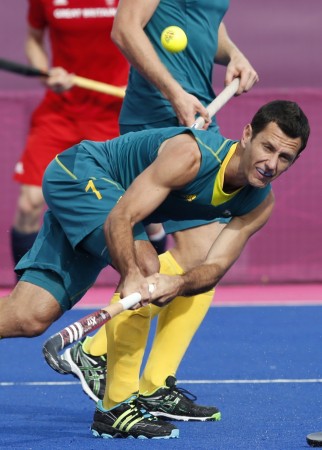 The highly anticipated group stages of the Hockey World League semi-finals have come to an end after some top-notch performances in both the groups.
Australia proved to be the best team in Group A with four wins from four matches, including huge victories over Pakistan and India. With such performances, they are one of the favourites to not only win a ticket for the Rio Olympics, but also win the competition and progress to the Hockey World League final. Australia face Ireland in the quarter-finals of Hockey World League semi-final.
India after losing to Australia finished second in the group, while Pakistan, who as always with their unpredictability factor finished third. They put up their best game against India, which they drew 2-2, else their performance in the competition has not been something to write home about.
They could have even finished fourth as they drew their game against France 2-2. The French were aggressive in the final stages and inched closer to victory. The draw resulted in France finishing in fourth place.
France will face the table-toppers of Group B, Belgium, who are hosts of the competition.
With some strong local support for Belgium, they have been in great form as they have not lost a single game in the competition. Their only bleep in their tournament has been a 2-2 draw against Great Britain in their opener; else it has been a commanding display from the hosts.
However, Great Britain is another team in Group B, which did not lose any game in the group stages.
They came up with two draws and two victories to finish second in the group and face the mighty, but unpredictable Pakistan, who on their day can make any team in world hockey run for cover. But, it might not be wrong to state that Pakistan have not been too impressive in the Hockey World League semi-final.
Malaysia, who finished third in the group will face India, who under Paul van Ass have been impressing one and all. Though, India's performance might have been below par, they have been decent against other teams in the competition and Malaysians are going to be aware of India.
Malaysia lost and won two matches each in the competition.
Meanwhile, the biggest mismatch of the quarter finals is going to be Australia's clash with Ireland, where the former, after showing some explosive form, are sure to progress in the semi-finals of the competition .
Ireland only won a single game in the Hockey World League semi-final.
Quarter Final Schedule
1 July 2015
QF 1 – Australia vs Ireland – 1pm local time (4:30pm IST)
QF2 – Great Britain vs Pakistan – 3:30pm local time (7pm IST)
QF 3 – India vs Malaysia – 6pm local time (9:30pm IST)
QF 4 – Belgium vs France – 8:30pm local time (12am IST)
Venue – Antwerp, Belgium