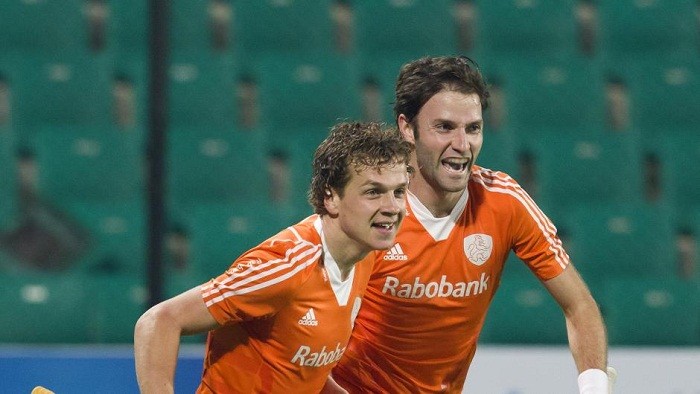 Day 2 of the Hockey World Cup will feature both men's and women's teams from Group B in action as world number two Germany open their campaign against South Africa, while hosts Netherlands lock horns with Argentina.
Germany are favourites to win against South Africa as they do not have the depth to compete against the top European teams. The Proteas are also heading into the tie with not a great record in the World Cup and were beaten by India in their last warm-up fixture.
The England eves will face the United States in the second match of the day, and are favourites to clinch all three points. Their head coach Jason Lee is confident that his team will benefit from playing against tough opponents in the past year.
"We've beaten both Argentina and Holland in penalty shootouts in the last 12 months by keeping it tight and taking it to penalties," said Lee. "We know we've got to be a team that are tough to beat."
Lee insists his team has a realistic chance of winning the title, and will put their best foot forward.
"There are six countries that think they might have a chance of winning it and we're in that group for sure."
The third match between Germany and China is going to be a tough battle as both are evenly matched sides. But Germany are favourites, along with England and Netherlands, to advance to the semifinals.
Meanwhile, hosts Netherlands will take on Argentina in their first group game, and it is not expected to be a tough task for the Dutch. The Argentines have failed to emulate their women counterparts in recent years, and have gone down in the world rankings.
New Zealand will face South Korea in their first Group B game, and will be aiming to start their campaign with a win. The Black Sticks' best result in the World Cup is seventh, and they would be hoping to improve this record.
South African women will be up against defending champions Argentina, who are strong favourites for a gold, in the final game of the day.
Schedule of Play
Germany vs South Africa (Men) Starts at 10:30 am CET, 2:00 pm IST
England vs United States (Women) Starts at 1:00 pm CET, 4:30 pm IST
Germany vs China (Women) Starts at 2:30 pm CET, 6:00 pm IST
Netherlands vs Argentina (Men) Starts at 4:00 pm CET, 7:30 pm IST
New Zealand vs Korea (Men) Starts at 5:30 pm CET, 9:00 pm IST
Argentina vs South Africa (Women) Starts at 7:45 pm CET, 11:15 pm IST
Where to Watch Live
The first match, between Germany and South Africa, is scheduled for a 10.30 am local time (2 pm IST) start with hosts Netherland's match set for a 4 pm local time (7.30 pm IST) start. Live coverage in India is available on Ten Sports, with the live streaming option HERE. Viewers in the US can catch the action on ESPN 3 or via the live streaming option HERE. The UK viewers can watch the matches on Sky Sports 3, while they can also catch the action live online HERE.