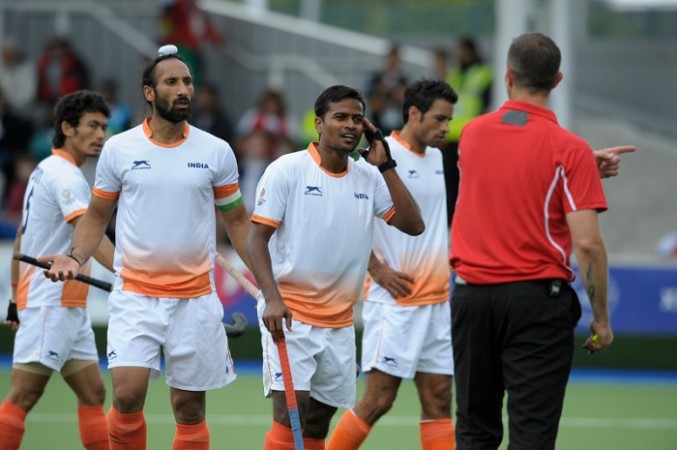 The action for India in field hockey in the 17th Asian Games kicks off with the men taking on Sri Lanka on 21 September whereas the women begin their campaign against Oman a day later on 22 September. The Asian Games will be held in Incheon in South Korea from 19 September to 4 October.
The Indian men's hockey team, who finished with a silver medal in the 2014 Commonwealth Games in Glasgow, will be looking to go one better this time. For the eves, they missed out on a medal as they finished fourth. They too would want to come away with a medal, the gold ideally.
The men, led by Sardar Singh, will feature in Pool B in the Asian Games. Arch-rivals Pakistan will be there too. The other teams in Pool B are Oman, China and Sri Lanka. The big match against Pakistan will be played on 25 September.
Ritu Rani's team find themselves placed in Pool A along with China, Malaysia and Thailand. For them the match against higher-ranked China on 24 September appears to be their toughest challenge.
"Our clash against China will be the one to watch and we are working hard towards penalty corners, ball possessions and field tactics so that we can successfully overcome the opponents in the Asian Games," IBNLive quoted Ritu Rani as saying.
Getting off to a good start is essential as the women's team coach Neil Hawgood hinted toward his wards being keen to begin the competition.
"The girls are looking forward to their first match and are confident of topping their pool. Our aim is to focus on cracking the pool matches and ensuring a berth in the finals," the coach said.
The men's coach Terry Walsh reckoned that with the schedule out, they can now work on their game plan.
"With the schedule now with us, we will be in a better position to put our strategies and tactics in place," he pointed out.
Walsh was also of the opinion that the second-place finish in Glasgow had been a boost for the team.
"The boys are confident post their silver medal finish in the recently-concluded Commonwealth Games and are aiming to generate even better results in the forthcoming tournament," he said.
Women's hockey team's schedule: 1st match, 22 September: India vs Thailand, Seonhak Hockey Stadium (5:00pm Local time, 1:30 pm IST)
2nd match: 24 September: India vs China, Seonhak Hockey Stadium (5:00pm Local Time, 1:30 pm IST)
3rd match: 26 September: India vs Malaysia, Seonhak Hockey Stadium (5:00pm Local Time, 1:30pm IST).
Men's hockey team's schedule: 1st match, 21 September: India vs Sri Lanka, Seonhak Hockey Stadium (5:00pm Local Time, 1:30 pm IST)
2nd match: 23 September: India vs Oman, Seonhak Hockey Stadium (5:00pm Local Time, 1:30pm IST)
3rd match: 25 September: India vs Pakistan, Seonhak Hockey Stadium (5:00pm Local Time, 1:30pm IST)
4th match: 27 September: India vs China, Seonhak Hockey Stadium (5:00pm Local Time, 1:30pm IST)