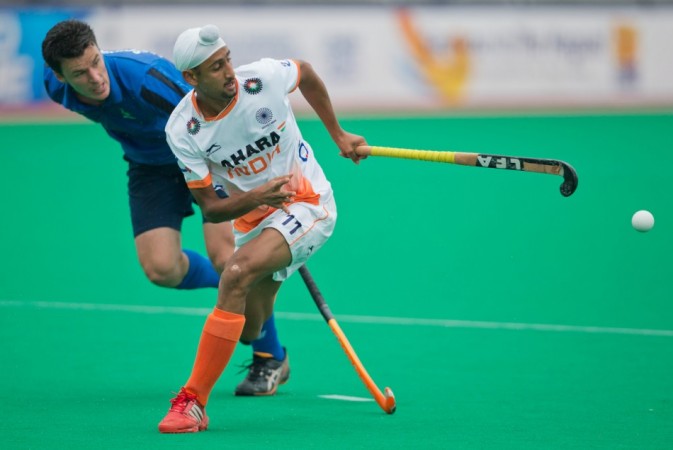 The Hockey Junior World Cup Men 2013 kicks off at the Major Dhyan Chand National Stadium in New Delhi on Friday. The tournament takes place from 6 to15 December, featuring 16 international teams and showcasing some of the finest young talents in the sport.
Defending champions and world no.1 Germany have been touted red hot favourites for the title, heading into the competition. The European nation has the most successful hockey team at the junior level, having won the tournament five times out of nine.
However, playing in their own backyard, India are also regarded among the potential winners. The 2011 champions, coached by South African Gregg Clark, have some high-profile and experienced names in their lineup, such as Kothajit Singh and captain Manpreet Singh, who are both part of the senior side as well.
Overview
The qualifiers started around 20 months back and were completed earlier this year. Six teams (Belgium, Netherlands, Germany, France, England and Spain) qualified through the European Cup. Four teams (Malaysia, Pakistan, India and South Korea) made it through the Asian Cup, while two teams progressed from other continental competitions in America (Argentina and Canada), Africa (South Africa and Egypt) and Oceania (Australia and New Zealand).
The World Cup finals feature four pools of four teams, taking on each other, followed by the quarterfinals, semifinals, classification and medal fixtures.
Pool A: Belgium, Egypt, Germany, Pakistan
Pool B: Argentina, Australia, Spain, France
Pool C: India, Netherlands, Canada, Korea
Pool D: England, Malaysia, New Zealand, South Africa
The opening day will have all 16 teams taking to the field, starting with South Korea vs Canada at 12 noon IST, and ending with Netherlands vs India at 8pm IST.
Where to Watch Live
Australia v Argentina 2pm, New Zealand vs Malaysia 4pm, Pakistan vs Egypt 6pm and Netherlands vs India at 8pm will be telecast live on Ten Sports. To follow other matches, check out the official FIH website here.