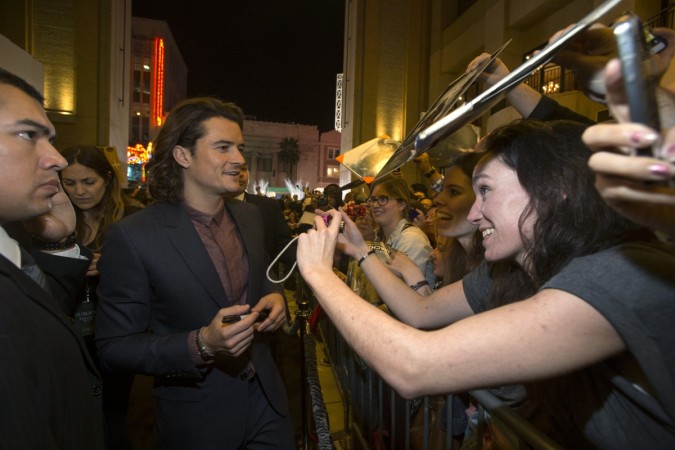 "The Hobbit: The Battle of the Five Armies" won big at the box office.
The last instalment in director Peter Jackson's "Hobbit" trilogy made a massive $90.6 million since its release on Wednesday.
For its debut three-day weekend, the adventure flick earned $56.2 million at the box office in the United States and Canada. The film was shown at 3,875 locations. The figure is, however, less than what "The Hobbit: An Unexpected Journey" had made in the same time frame ($84.6 million); while "Desolation of Smaug" had earned $73.6 million in the opening weekend.
"There have been six visits to Middle-earth, and this is the final one, and it became so important for people to come out to see this in a big way. The action was there, and Peter made a fabulous movie," said Jeff Goldstein, Warner Bros. distribution executive vice president, Variety reports.
The franchise is based on J.R.R. Tolkein's fantasy novel.
The other releases of the weekend – "Night at the Museum: Secret of the Tomb" and "Annie" – did not even come close to the opening sales of "The Hobbit", which is released by Metro-Goldwyn-Mayer Inc. and the New Line Cinema division of Time Warner Inc.'s Warner Bros.
Despite being released online before it officially hit theatres, Sony's "Annie" managed $16.3 million in its opening weekend.
"It was bold to go into this territory with 'Night at the Museum' and 'The Hobbit,' but there's something special about 'Annie'. We knew the picture itself would be the best marketing tool and we think that the word of mouth is going to spread," said Rory Bruer, Sony Pictures president of worldwide distribution.
Meanwhile, the third instalment of Ben Stiller starrer "Night at the Museum" made $17.3 million. It was way below estimates of $26 million. Robin Williams made his final appearance in "Night at the Museum: Secret of the Tomb".