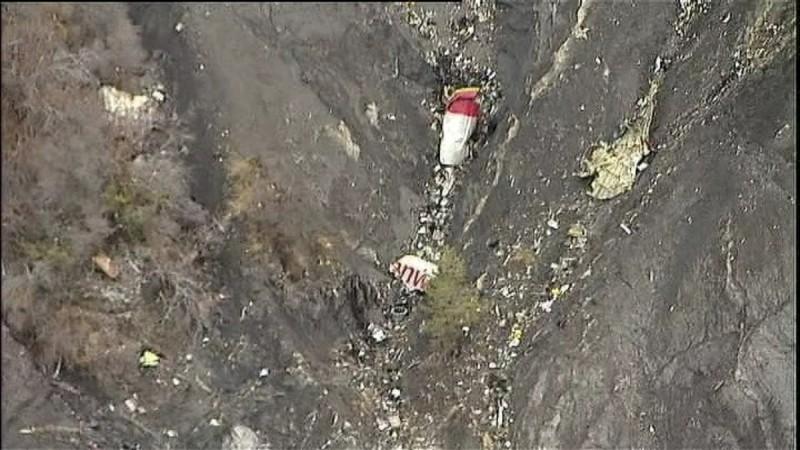 Reports of a video purported to be taken by a passenger on a cellphone in the final moments before the Germanwings 4U9525 flight crashed into the French Alps are not true, French officials investigating the incident have said.
Two European publications– French magazine Paris Match and German newspaper Bild, claimed that their reporters had obtained a clip likely to be from the memory chip of a passenger's cellphone, that showed 'chaotic' scenes suggesting passengers seem aware of their fate before the crash.
The video purportedly taken inside the cabin of the Airbus A320 reportedly shows passengers crying out 'My God!' in several languages, indicating that the 149 people on board, including the passengers and crew, were aware that the plane was going to crash.
A 'metallic banging' sound is also reportedly heard in the video, said to be of the captain banging on the cockpit door after co-pilot Andreas Lubitz locked him out.
"The scene was so chaotic that it was hard to identify people. But the sounds of the screaming passengers made it perfectly clear that they were aware of what was about to happen to them," Paris Match reported.
However, French authorities have called the video 'fake'.
Lt. Col. Jean-Marc Menichini, French spokesperson for the rescue efforts, told CNN that the reports were "completely wrong" and "unwarranted", adding that the cellphones recovered from the crash site "had not been exploited yet".
The cellphones are yet to be sent to the Criminal Research Institute near Paris where they will be analysed, he said.
He also denied that any video could have been leaked to the media.
However, both the European publications said they were 'confident' that the video was genuine, though they have not yet posted the video.
"This version of the final moments of the Germanwings flight is confirmed by another element we recently obtained: the information from the "Cockpit Voice Recorder," one of the A320's two black boxes," Paris Match said.
The voice recorder had revealed that the captain was banging on the cockpit door to get inside after Lubitz had locked him out. Passengers' screams, seconds before the crash, were also recorded in the black box.