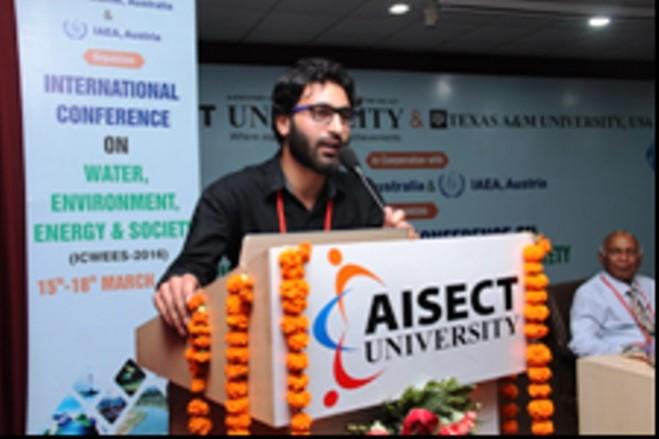 The Jammu and Kashmir Police have reportedly taken note of a letter carried by a Kashmir-based news website written by Hizbul Mujahideen militant Mannan Bashir Wani.
The J&K Police will also take against the website, according to Kashmir Walla.
The letter, which went viral on Monday, was believed to have been written by Mannan, who is also a PhD scholar in Applied Geology from Aligarh Muslim University, slams the government for allegedly oppressing Kashmiris and crushing their movement.
The letter, which has now been taken down from various portals, also states how young educated Kashmiris, who have little or no sources of income, are now resorting to joining militancy to raise their voice against the government. It also claimed that the trust deficit between Kashmiris and the government is fading especially since New Delhi is not ready to listen to a counter-point of view.
Mannan also wrote that he didn't join militancy to die, but for him living a life of freedom is important and for that, he chose the path of resistance.
Who is Mannan Wani?
The 25-year-old hails from a small hamlet, Takipora, in Kupwara district. He is described as a bright student who went on to study Masters and MPhil in Geology and later on a doctorate in Applied Geology at the Aligarh Muslim University.
He had also reportedly received the best research paper award during an international conference on 'Water Environment, Ecology and Society' in 2016. He was felicitated for his research on flood risk assessment of Lolab valley using remote sensing and GIS techniques.
Wani was described by his friends at AMU as one whose interest lies heavily in student politics and Islamic revivalist movement.
However, on January 7, a picture of Wani holding an AK 47 rifle went viral on social media with a statement from the militant outfit. The pictures shocked many, including his family, who reportedly said that it never occurred to them that Wani will join militancy.
Wani's parents had made emotional appeals through media and urged him to return home, but he did not listen.
After some months, Wani wrote a detailed letter reasoning why he joined militant ranks. The authenticity the letter is being verified by J&K Police.