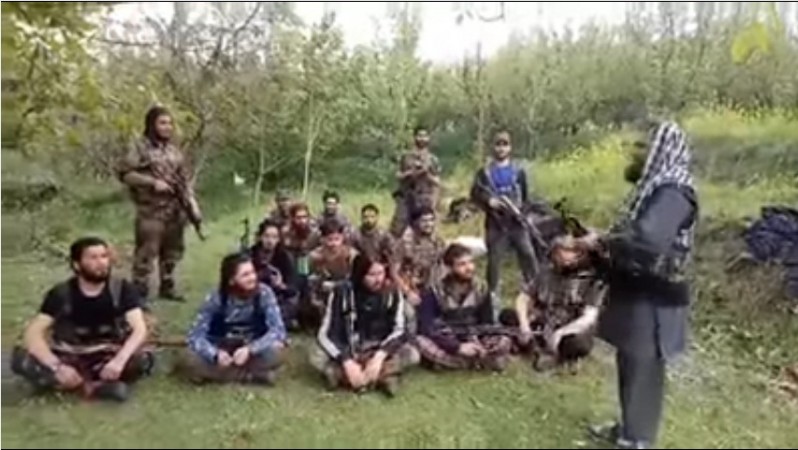 Hizbul Mujahideen commander Zakir Musa on Saturday quit the terror outfit a few hours after it distanced itself from statements made by Musa, where he threatened to kill Hurriyat leaders for describing Jammu and Kashmir's separatist movement as political and not religious.
"If Hizbul Mujahideen doesn't represent me, then I also don't represent them. From today onwards, I have no association with Hizbul Mujahideen," Musa said in a statement on Saturday, local media reported. He added that he stands by the speech he made against the Hurriyat leaders.
The terrorist organisation, which has been fighting to make the state a part of Pakistan since 1989, had released a statement saying that Musa's remarks were his "personal opinion" and did not represent what the Hizbul Mujahideen stood for.
"The outfit has neither got anything to do with the statement of Moosa nor the statement is acceptable to it," Hizbul Mujahideen spokesman Saleem Hashmi said in a statement from Muzaffarabad in Pakistan-occupied Kashmir (PoK), the Press Trust of India (PTI) reported.
The statement added: "Such a statement is unacceptable to us. It reflects the personal opinion of Zakir Musa. Post Burhan Wani's martyrdom, the nation and the leadership are united at every front and taking ahead the struggle for freedom and Islam to its end." It also said that any statement or step or step that creates confusion "can prove a death knell for our struggle."
"At this juncture, any such statement or step will strengthen the occupying and imperialistic forces. Hizbul Mujahidin, the guardian of lakhs of sacrifices and freedom, is assessing the statement and won't hesitate to take steps for the betterment of the freedom movement. We appeal the pro-freedom youth not give much attention and discourage such statements coming out in the media," Hashmi said in the statement.
In an audio slideshow of over five minutes that surfaced on social media in Kashmir, Musa is heard warning separatist leaders against interfering with the terror outfit's goals to establish a caliphate in the state similar to what the Islamic State group was trying to do in Syria and Iraq. Musa described the Hurriyat leaders as "hypocrites, infidels and followers of evil" and threatened to behead them and hang their heads at Srinagar's Lal Chowk "if they create hurdles in the path of making Kashmir an Islamic State."
The clip surfaced after separatist leaders downplayed increasing influence of ISIS ideology in the Kashmir Valley. Hurriyat leaders like Syed Ali Shah Geelani, Mirwaiz Umer Farooq and Yaseen Malik had issued a joint statement earlier this week claiming that the struggle in Kashmir is in no way connected to terror outfits like ISIS or Al-Qaeda or any other.
Director General of Police SP Vaid had told PTI that the state police had carried out a voice analysis of the audio clip and found that it was Musa's voice. The audio clip does raise concerns about the Kashmir struggle, which has mostly focused on the Valley's freedom and independence and campaigning about joining Pakistan. Militant groups in Kashmir, including Hizbul Mujahideen, have never focused on Islam or connected their struggle to jihad.