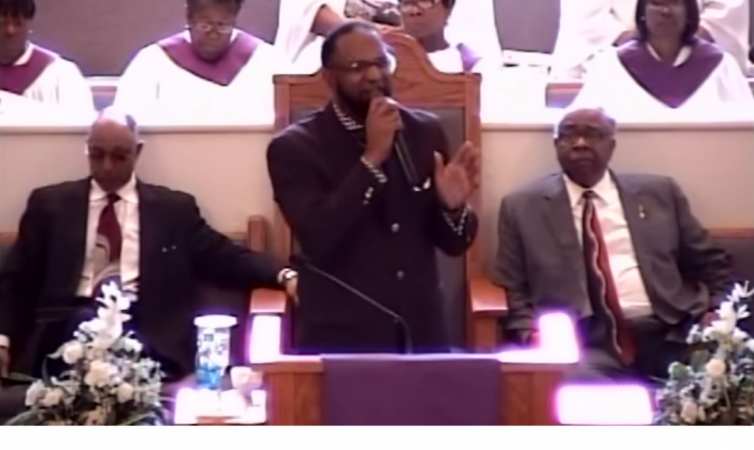 Members of the Christian congregation usually flock to the pastor to confess their sins, but the Shiloh Missionary Baptist Church Reverend Juan McFarland, has not only confessed some of the most unimaginable sins during his Sunday sermons, and also refused to step down from his post, despite aggressive backlash.
It was a few Sundays back, when Juan McFarland, standing on the pulpit, admitted that he had full blown AIDS and had slept with church members without revealing he had the deadly virus, WSFA News confirmed after talking with the Shiloh Missionary Baptist Church leaders.
After the revealing sermon on 14 September, shocked church members had contacted the WSFA 12 NEWS team, to whom, McFarland admitted to drug use and mishandling of church funds.
The pastor who has 23 years of leadership, started revealing more and more on the following Sundays and the members and leaders say that they realised he had crossed the line.
McFarland contracted HIV in 2003 and discovered that he has AIDS in 2008, according to his sermons. A member of the congregation who wants to remain anonymous explained that the church was accepting Mc Farland on hearing about his medical condition and wanted to help him in any ways possible.
However, the final straw came when it was disclosed that he had engaged in adultery in the church, while he knew that he has contracted AIDS. Following this, the church leaders voted McFarland out of the church 80-2 on 5 October.
"Who does this to people, and you are the leader? Who does this?", another unnamed church member asks.
While "transmitting a sexually transmitted disease" is a Class C Misdemeanor, according to the Montgomery Police Department, no charges have been filed against the pastor. In fact, he still retains the position of Moderator for the Alabama Middle District Baptist Association, which includes 34 churches across the state. He also retains the keys to the church building and control over the church's finances, according to USA Today.
"I believe that he should be put on trial," another unnamed church member told WSFA. "Go to court and let the judge decide if he should go to jail or not. We tend to sweep things under the rug, especially if they're the leader. It's like oh, no, please let's not get this out but I think after this that they will have more discussions on HIV and AIDS."
The following video "I Knew It Was The Blood", a sermon by Mcfarland was posted on the Shiloh Missionary Baptist Church YouTube channel on 11 March.