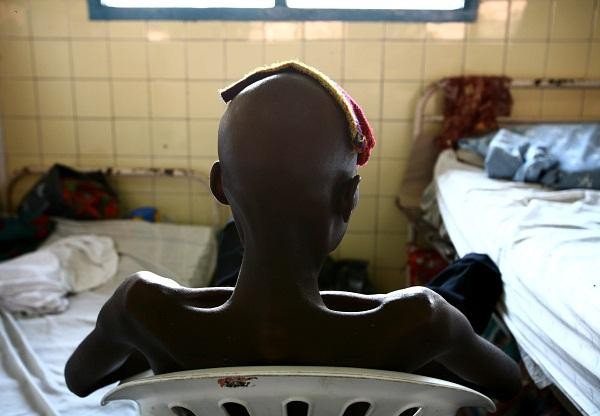 Answering a long-held mystery on the origin of AIDS, a new study has found that the pandemic originated in Kinshasa, the capital of the Democratic Republic of the Congo in the 1920s.
The researchers say they are "almost certain" that the early 20th-century Congo created a "perfect storm" that gave rise to an HIV pandemic that has now infected 75 million people worldwide.
The international research team, which was led by experts from the University of Oxford University and the University of Leuven in Belgium, claims that the fact that Congo was among the well-connected cities in Africa during the 1920s also contributed to the spread of the virus.
"Data from colonial archives tells us that by the end of 1940s over one million people were travelling through Kinshasa on the railways each year," said Nuno Faria of Oxford University, in the study that was published in Science on Thursday.
HIV rapidly spread across the DRC, through people travelling along railways and waterways. And by the end of the 1930s and early 1950s, HIV/AIDS had spread across the country.
The study also highlighted that at least 13 times in history various strains of HIV have been transmitted from primates and apes to humans, but only one of those transmissions - known as HIV-1 Group M - led to the current human pandemic.
Researchers believe that confluence of factors such as the urban growth, extensive railway links during Belgian colonial rule and changes in sexual behaviour created a 'perfect storm' for the HIV/AIDS pandemic to spread through Congo's capital and across the globe.
"For the first time, we have analysed all the available evidence using the latest phylogeographic techniques, which enable us to statistically estimate where a virus comes from," says Oliver Pybus, a professor at Oxford University's zoology department who co-led the research.
"This means we can say with a high degree of certainty where and when the HIV pandemic originated."
Philippe Lemey, a professor at Belgium's University of Leuven, noted that the new study compared the time and place of the pandemic's origins with historical data "and it became evident that the early spread of HIV-1 from Kinshasa to other population centres followed predictable patterns."
The research also has found that changing behaviour of sex workers and the unsafe use of needles are also factors that contributed to turning HIV into a full-blown epidemic by the 1960s.