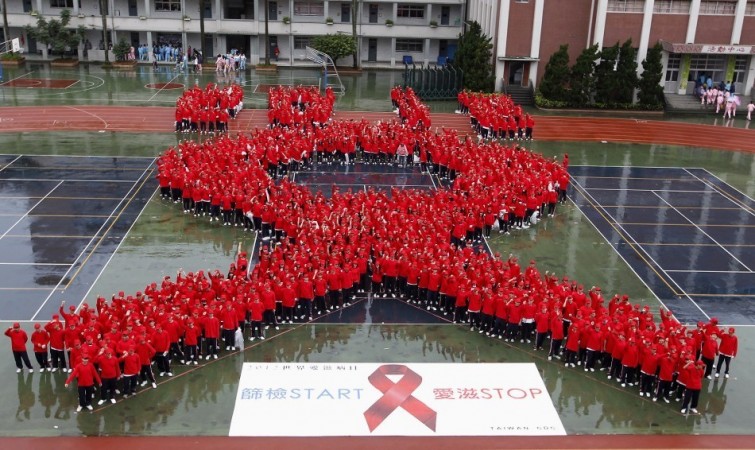 An HIV (human immunodeficiency virus) infection can cause heart disease, a new study says.
According to the findings presented at the EuroEcho-Imaging 2013 held in Turkey, people infected with HIV are at a greater risk of developing structural heart disease than others. Structural heart disease refers to an abnormal function of heart or blood vessels that supply blood to the heart.
During the study, Spanish researchers led by Dr Nieves Montoro looked at 65 HIV patients, mostly males aged around 48. All the participants suffered from dyspnoea or shortness of breath. The patients underwent tests to determine progress of the HIV infection and prevalence of structural heart disease.
At the end, the researchers found that nearly half of the HIV patients (47 percent) also suffered from structural heart disease. The risk of structural heart disease was high among people with a positive blood viral load (75 percent) compared to people with an undetectable viral load (43 percent).
"We found that half of HIV patients with dyspnea had echocardiographic evidence of structural heart disease,"Dr Montoro, said in a news release. "Our most interesting finding was that patients with a positive blood viral load had a significantly higher incidence of structural heart disease. In fact, having a detectable blood viral load nearly doubled the prevalence of heart disease, suggesting that HIV itself might be an independent causal agent."
Concerned with the findings, researchers urged HIV patients to screen regularly for structural heart disease as an early detection can help provide better intervention and treatment. "Because of the high incidence of cardiac problems in our study (almost 50%) we think that all HIV patients with dyspnoea should undergo a transthoracic echocardiogram to check for structural heart disease. This is a non-invasive, cost-effective and accessible diagnostic test. Furthermore, patients with a positive blood viral load are at nearly twice the risk of structural heart disease and they should receive an echocardiogram whether they are symptomatic or not," Dr Montoro, said.
The findings come at a time when millions of people across the world are affected with HIV. According to the World Health Organization (WHO), nearly 34 million people were diagnosed with HIV in 2011 and 1.7 million died of AIDS.