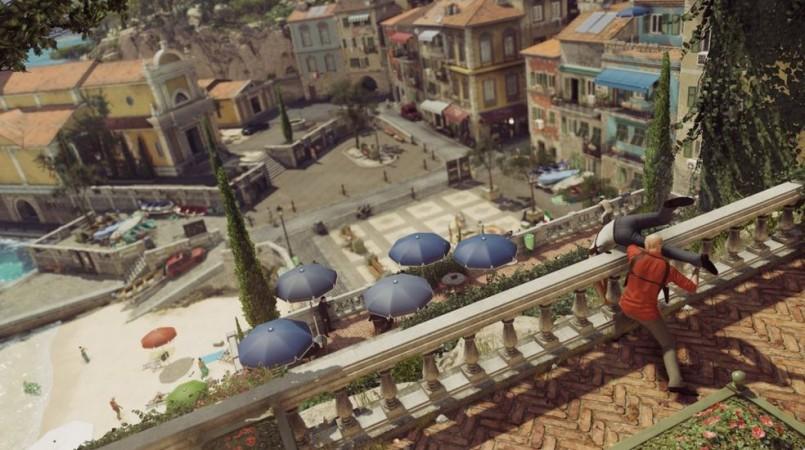 The 2016 "Hitman" is all set to receive a new Episode Two expansion that will bring to the game new content that will include a new coastal city, Italy's Sapienza.
A new trailer has detailed that only PS4 version players would get a second target for the seasoned assassin and game's protagonist, Agent 47. This target is part of the so-called Sarajevo Six.
The new target is Gary Lunn, a former member of the paramilitary unit CICADA, who was known as the Enforcer. Lunn is currently working as a security officer in Sapienza for Ether Biolab.
Agent 47 is seen gathering intelligence on his movements, tailing him across this holiday destination. He is mostly found in two locations, Villa Caruso or the bio lab. Both these places are highly restricted areas. So, Agent 47 is told by the agency that there is no room for "humiliation."
The PS4 exclusive contracts let players access The Sarajevo Six, which will have six bonus contracts with self-contained side-story about former member of the CICADA.
The bonus contracts are expected to be released to PS4 on April 26.
Meanwhile, the official "Hitman" game website provided the timings for the release of Sapienza location update in its post.
PlayStation 4, SCEE Regions (Europe, the Middle East, Africa and Oceania)
A rolling midnight release. As soon as your clock hits midnight on April 26, Sapienza will be available.
PlayStation 4, SCEA regions (United States, Canada and Latin America.)
A time-window release. Set at 8 a.m. to 10 a.m. PST on April 26.
Xbox One
A rolling midnight release. As soon as your clock hits midnight, Sapienza will be available.
Steam
A fixed time release. Set at 9 a.m. PST on April 26.
Sapienza will be released on April 26 for PS4 and Xbox One. PC players of "Hitman" received the update on April 21.