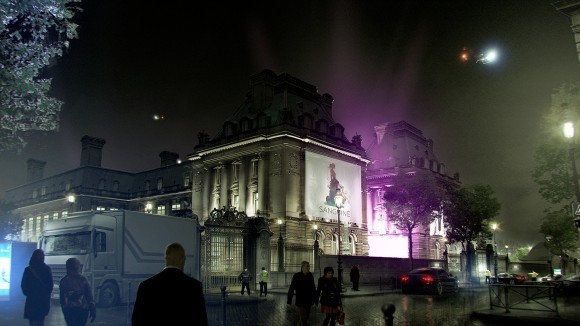 Hitman fans are in for disappointment with the news of delay in the release of "Hitman: Agent 47" movie by six months.
"Hitman: Agent 47", which is being distributed by Fox International, is now dated for 28 August, 2015 release. Originally the movie was scheduled to come on 27 February, 2015 to big screens.
Ever since the movie was first announced, the project has reportedly grown in scope and the production will require more time to finish some of the 'multiple effects shots,' said an anonymous source to The Hollywood Reporter.
"Hitman: Agent 47" is an adaptation of the Hitman video game series, with protagonist Agent 47, a genetically engineered assassin.
This movie will be a reboot of 2007's Hitman movie that released to poor reviews with critics finding fault with different aspects in the movie.
"Hitman: Agent 47" will be starred by Rupert Friend (Homeland, Pride and Prejudice) as Agent 47. Its cast includes Zachary Quinto, Hannah Ware, Ciaran Hinds and Thomas Kretschmann. Aleksander Bach is in charge of the direction, it will be his debut feature-length movie. The movie is co-written by Bach and Skip Woods. Woods was involved in the 2007's Hitman movie, writing the screenplay for the movie.
Agent 47 will be telling the story of young women whom the Agent tried to help and later teamed up with to find her true ancestry. They both have to fight the Syndicate in the process.
The movie had originally cast Paul Walker in the lead role, but he died prematurely in November 2013.
'Minecraft' Movie Finds a Director
Minecraft movie is likely to get Shawn Levy as the movie director, according to Deadline. Warner Bros. is reportedly in talks with Levy for this movie, which will be adapted from the popular 3D building block game. Levy has helmed the director's mantle for popular movies like "The Pink Panther", "Night at the Museum", "Date Night" and more.
It was in February 2014 that Markus Persson, creator of Minecraft said that his company is working on a movie based on Minecraft with Warner Bros.
Minecraft has been in the news recently after it was announced that Microsoft will be acquiring its developers, Mojanf for $2.5 billion.