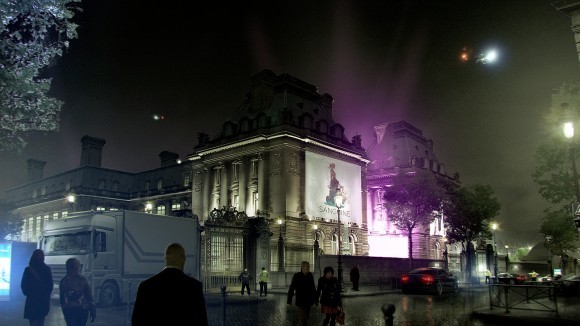 Upcoming stealth action video game Hitman 6 will not be showcased at the annual gaming event E3 2014 at Los Angeles, announced the game's developer IO Interactive.
Dashing any hopes the fans had of seeing the latest title from the popular franchise, whose last game Hitman: Absolution appeared in 2012, the company stated that it is still working on a new title and trying to create the best game possible. They promised the game will be revealed as soon as they are ready with it.
"First up, we've seen a lot of people talking about what we might be bringing to E3 this year. We know the worst thing is to hope for something that doesn't turn up; so we wanted to let you know that our next Hitman is going to be under wraps for a bit longer," said IO interactive in a post on its official website.
"We're focusing all of our time and efforts into creating the best possible Hitman game. That's our number one priority and we don't want to divert valuable resources to show something before it's ready," the post added.
Reiterating that the development of the game is in full swing, IO Interactive also revealed the concept art of a building in Europe that will be a part of the game. It further offered that this particular location is part of its campaign to have a bigger Hitman than its predecessors.
In fact, according to the post, the picture represents a building in central Europe that can be explored completely "inside and out", it said. The building in the picture is bigger than any location that was found in 2012's Hitman: Absolution.
Meanwhile, the post also stated that the company will support 2012's Hitman GO mobile game for iOS devices. The game will receive further updates since many of the players are still enjoying it.
The company also revealed its plans to bring in a second game for smartphones and tablets. The new game being developed for these platforms have been described as a "lot of fun." The title is being developed by Square Enix Montreal.
The Hitman series, which released its first game in 2000, revolves around the character Agent 47, whom the players control. Agent 47 is an assassin, who can be hired to neutralize targets stealthily.
There have been five main instalments in the series, with the sixth being an iOS mobile game. In 2007, a film adaptation of the same name was also released.
Another movie titled "Agent 47" has been in the news since 2013. It was supposed to star Paul Walker, who died in a car crash late last year, and will now have Rupert Friend in the lead.