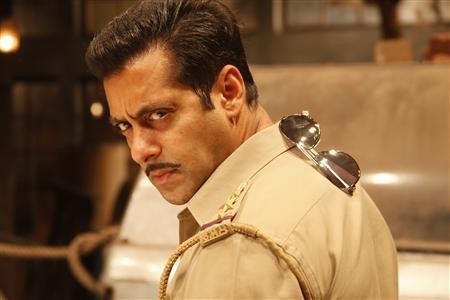 The Mumbai Session court today charged Bollywood actor Salman Khan with 'culpable homicide not amounting to murder' in the hit-and-run case. The court has also exempted him from personally appearing for future court hearings
Judge U B Hejib announced the charges against Salman with the non-bailable offence. The actor was also charged under sections 279 (for rash and negligent driving), and 337 and 338 (causing grievous hurt).The next hearing in the case is scheduled for 19 August.
If convicted, the actor can face up to 10 years of imprisonment. He has pleaded not guilty in court today.
In 2002, Salman's Toyota Land Cruiser SUV ran over five pavement dwellers in Mumbai's Bandra suburb. One was killed, while the rest were injured in the accident.
On 19 July, the court directed Salman to appear for a hearing on 24 July for the framing of charges. A metropolitan magistrate had earlier tried under Section 304 A (causing death by negligence) of Indian Penal Code which attracts a jail sentence of two years. But after hearing out witness' accounts, the court said the actor should be tried for more serious charges and the case was transferred to the Session court.
Salman had challenged the magistrate's order and had also filed a revision petition to drop the charges against him. But the Mumbai court rejected his review plea.
The 47-year-old actor has been involved in legal battles since 1998, when he spent three days in jail in connection with the Blackbuck poaching case. He was convicted under the Wildlife Act and sentenced to a year in prison.