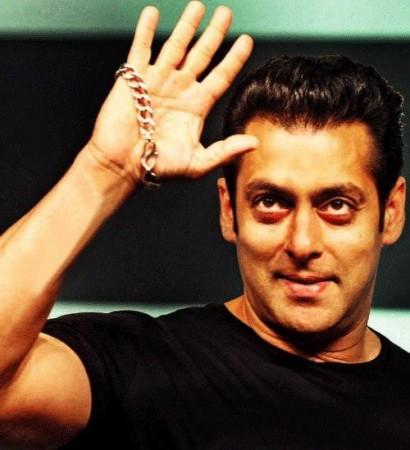 Actor Salman Khan will appear in the Sessions Court in Mumbai on 25 March (Monday) in connection with the 2002 hit-and-run case.
The actor who was undergoing treatment for trigeminal neuralgia in the US cut short his trip and returned to India on Saturday. He will make his appearance in the Sessions Court on Monday for his involvement in the 2002 hit- and-run case, in which a 38-year-old man was killed and four others were injured.
A Land Cruiser, allegedly driven by the actor, ran over five people who were sleeping on the pavement outside a bakery on Pali Hill Road in Bandra in the wee hours of 28 September, 2002.
The Bandra Magistrate's court which was hearing the case has transferred it to the Sessions Court, after more serious charges were filed against the actor. The Magistrate investigated 17 witnesses and charged the actor with "culpable homicide not amounting to murder." If found guilty, Salman would have to serve a two-year jail term.
The actor will make his first appearance before the Sessions Court on Monday, after judge U B Hejib scheduled the hearing for that day, the Press Trust of India reported.
According to sources, a fresh trial would begin in the Sessions Court. Evidence submitted before the Magistrate's court would not be considered and prosecution has to cite fresh evidence in the case.
This is the second case, involving the actor, to have come up for court hearing in this week.
Blackbuck Case
Earlier on Saturday (22 March), a Jodhpur court revised charges against Salman Khan and four other actors including Saif Ali khan, Sonali Bendre, Tabu and Neelam in connection with the blackbuck case.
While other actors appeared for the court hearing, Salman was given an exemption as he was not in the country. "Salman got himself excused on grounds of his neurological disorder and cardiovascular pain for which he is undergoing treatment," said lawyer Ashok Joshi, according to the Times of India.
All five actors were first charged with poaching in 1998. They were allegedly involved in the killing of two endangered blackbucks in a village near Jodhpur, while shooting for the movie "Hum Sath Sath Hain."
The judge has scheduled the next hearing of the case for 27 April.