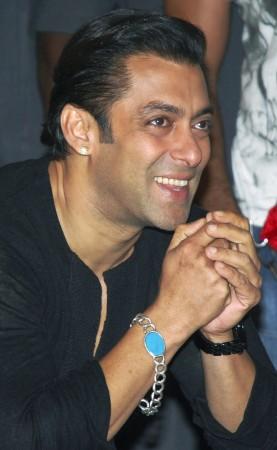 An order issued by a magistrate court criticized Bollywood superstar Salman Khan in the 2002 hit-and-run case stating that the actor was aware that his rash driving would end up in an accident leading to casualties.
The statement was made by the Additional Chief Metropolitan Magistrate V S Patil last week while raising charges against Salman from section 304 A (rash and negligent driving) to Section 304 (culpable homicide not amounting to murder). The copy of the order was published on Thursday.
The magistrate in the order said that despite his police bodyguard Ravindra Patil's warning of a road turning ahead, Salman didin't slow down and drove at a speed of 90-100km per hour. Consequently, the car crashed into a bakery killing a man sleeping on the pavement.
The court also rejected Salman's argument that he had no knowledge that his fast driving would end in an accident. The court also retorted that actor was aware of the possibility of an accident claiming that Salman was well acquainted with the topography of the place.
Salman's counsel, Dipesh Mehta, said that the actor will challenge the court's order in Bombay High Court.
The incident dates back to Sep 28, 2002 when Salman's Toyota Land Cruiser rammed into the American Express bakery in Bandra killing a pavement dweller and leaving four others injured. The actor was allegedly drunk at the time and surrendered only eight hours after the incident.
The court's order of raising the charges came in favour of the Maharashtra government who had filed a plea to have Salman booked under section 304 (II) of Indian Penal Code (culpable homicide not amounting to murder).
Under section 304 A (rash and negligent driving) of IPC, Salman could face imprisonment of two years at the most, but since he will now be tried for the offence of culpable homicide not amounting to murder, the court can send him to a maximum of 10 years in prison.