Dirk Hoogstra, the executive Vice President and GM of History Channel and H2, has announced that the channel will air the scripted series, "Knightfall", which chronicles the actual events leading up to the persecution, downfall and burning of the Knights Templar on Friday the 13th, 1307.
On 13 October, 1307, hundreds of the Knights Templar were arrested by King Philip IV. This day, often referred to as 'Friday the 13th', is regarded as cursed even 700 years later, because of this event. The scripted series is currently being developed by A+E Studios, with Jeremy Renner of "The Bourne Legacy" fame and Don Handfield's production company 'The Combine and Midnight Radio' backing it up.
"Knightfall"would be executive-produced by Don Handfield ("Touchback", "The Founder", "Kill the Messenger") and Richard Rayner ("L.A. Without A Map"), along with Jeremy Renner ("The Avengers", "The Hurt Locker"). Executive producers from Midnight Radio are Jeff Pinkner ("Alias", "Fringe"), Andre Nemec ("Mission Impossible: Ghost Protocol"), Josh Appelbaum ("Mission Impossible: Ghost Protocol") and Scott Rosenberg ("Beautiful Girls"). Dirk Hoogstra, along with Russ McCarroll and Julian P Hobbs, are executives in charge of production for History Channel.
This is not the first time that the channel would be airing a historical scripted series; Vikings" - which is based on the sagas of one of the best-known mythological Norse heroes Viking Ragnar Lothbrok - garnered 6 million viewers in the US, topping all broadcast networks. The cast for "Knightfall" is yet to be decided as are the number of episodes each season will have.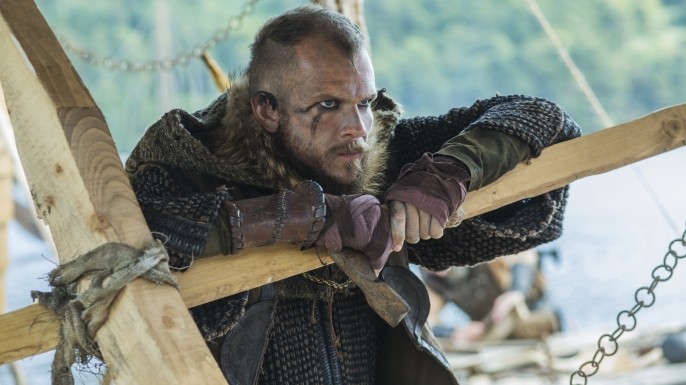 As "Knightfall" boasts of the superstition surrounding Friday the 13th, it remains to be seen whether the series will feature any supernatural elements in it.
Meanwhile, History's "Hatfield's and Mc Coy" had got 16 Emmy nominations and had won in the category of lead actor and supporting actor in a miniseries/TV movie. So fans would be expecting the same kind of thrill from this series as well.