While most children are sure to inevitably be traumatised by retro pictures of their parents being "hip and cool" in their youth, this unborn child is in for a particularly embarrassing revelation in due time– or might be proud of his/her dad's inexorable spirit.
A Reddit user who goes by the name "DruishPrincess69" wanted to celebrate the new addition to his family with some portraits, but his wife didn't accept the idea. That, however, didn't stop him from taking some maternity pictures of his own, not forgetting any of the stereotypical protocols from posing on the bed to greedily gobbling up ice-cream from the tub.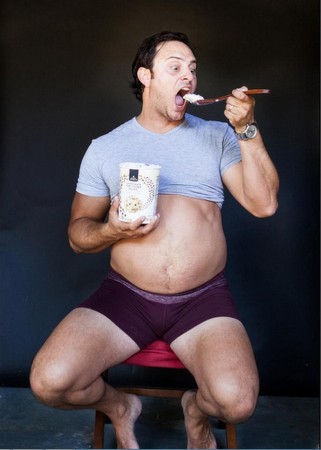 "My wife didn't want to take maternity pictures, so I hired a photographer and took her place..." he stated on Reddit. Uploaded to "imgur" on 29 July, the album "Maternity Pics" got over 3,337,802 views in just two days and just like that, this future dad became a viral Internet star.
If pictures spoke a thousand words, this spot-on imitation of the black-and-white "I'm cuping my breasts to stare lovingly at my baby bump while lying on the bed" pose would defenitely have screamed, "OH MY GOD! This is AMAZING!"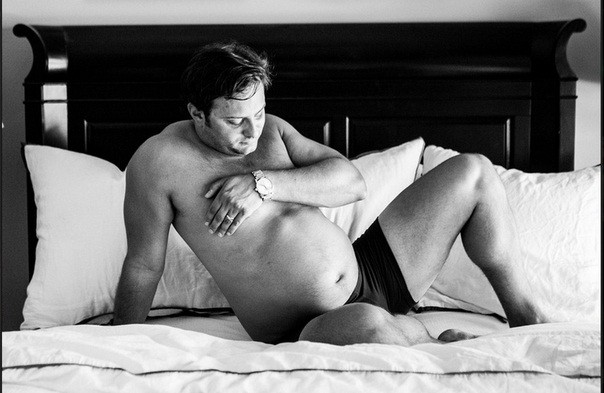 In the following picture, he has photo-shopped himself kissing what is supposed to be his pregnant wife's belly, or in this case, his own beer belly!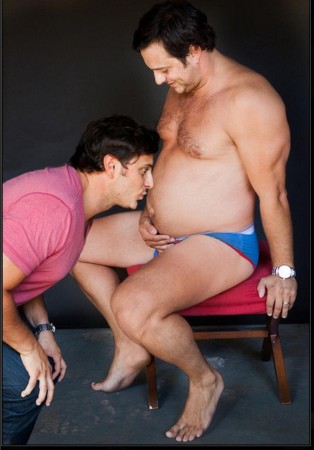 He got some colourful, raving comments on Reddif:
Jaguartactics said, "You f*ckin' nailed it though. The hand placement, the underwear, and the smile to top it all off. 10/10"
"Jux_ " said what we were all thinking: "He is a loathsome, offensive brute, yet I can't look away... He transcends time and space. He sickens me. I love it."
rburp got philosophical and poetic about his interpretation of the photoshoot. "I sense great vulnerability. A man-child crying out for love. An innocent orphan in the post-modern world....I see a parasite. A sexually depraved miscreant who is seeking only to gratify his basest and most immediate urges."
Superschutte scripted how the conversation between the photographer and this brave new father-to-be would have gone:
"Yes, I would like to hire a photographer to take some sexuality charged pregnancy photos"
"Who's the woman?"
"Have you ever seen the movie Junior?"
"Yes"
"It's more like a Junior situation"
"DruishPrincess69" later added a picture of how he looks when he's not pregnant. "I forgot to add this picture in the album. Here is what I normally look like. Thanks for all the comments!"