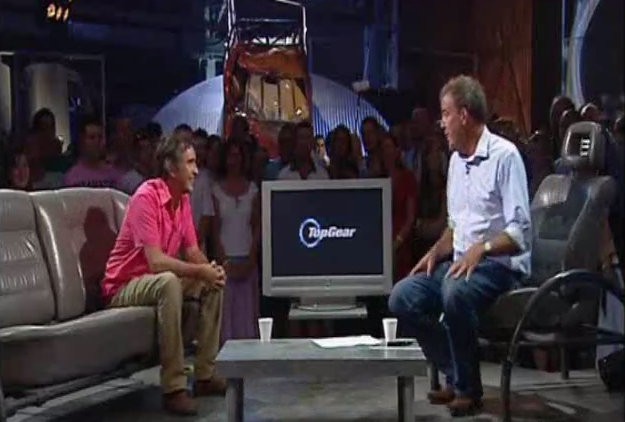 An online petition started on Change.org appeals to BBC to hire Alan Partridge to replace Jeremy Clarkson for its flagship programme "Top Gear".
For the record, Alan Gordon Partridge is a fictional character played by English comedian Steve Coogan, created for the BBC Radio 4 programme "On The Hour". The character has appeared in two radio series, three television series and numerous TV and radio specials, including appearances on BBC's "Comic Relief", which have followed the rise and fall of his fictional career.
A feature-length film featuring the character, Alan Partridge: Alpha Papa, was released in August 2013.
The Change.Org petition was started by Lorn Macdonald from Glasgow, United Kingdom, on 16 March and on the last count it had gained 16,928 supporters and need 8,072 more signatures.
The petition states:
We, the undersigned, would like to see Jeremy Clarkson's vacated role on the BBC's flagship programme Top Gear taken up by Alan Partridge.

Alan has a strong track record for broadcast presenting, from his relaxed professionalism with guests on BBC chat show 'Knowing Me Knowing You' to his effortless banter on his talk shows at Radio Norwich. He has good experience with motoring TV, after his brilliant work on 'Crash! Bang! Wallop! (What a video)'. His work as sports presenter on news programme 'The Day Today' also shows off his ability to talk about and inform on a range of topics.

We believe this diversity of experience and his noted passion for cars puts Alan in great stead to take over as chief presenter after Clarkson's successful tenure. Mr Partridge is both capable of retaining what has made the show great over the years and adding a new and vital reenergised flavour to the show.

#HirePartridge
Incidentally, Coogan, who has played Partridge on TV, radio and film, has appeared on "Top Gear" and described himself as a "huge fan".
A Partridge fan Jonathan Sandford, after signing the petition wrote: "The man who made Lexi the plural of Lexus is an automotive genius."
Clarkson was suspended by BBC after a 'fracas' with a producer on the "Top Gear" sets last week. The row is said to have occurred because no hot food was laid out for the presenter following a day's filming in North Yorkshire.
BBC has started an investigation into the alleged altercation between Clarkson and producer Oisin Tymon.
According to The Telegraph, BBC's decision to cancel "Top Gear" while it investigates Jeremy Clarkson has cost the channel four million viewers. "Top Gear" is the most watched programme on BBC Two with a viewership of five million.
However, its Sunday night replacement, "Red Arrows: Inside the Bubble", drew just 1.3 million – less than 6% of viewers, it is reported.