If you are in India and Thailand has been one of your favourite holiday destinations, especially for the charm of its floating markets, here's some good news. The city of Kolkata in West Bengal is set to get its own floating market, which will be thrown open to the public in January 2018.
The market will be set up on Biswa Bangla Sarani or the Eastern Metropolitan Bypass, in the southern part of Kolkata and it is the Kolkata Metropolitan Development Authority's way to rehabilitate the about 200 sellers and vendors who were displaced due to the widening of the bypass. Setting up the floating market, which will be open 24 hours, on a water body near Patuli comes at a cost of Rs 9 crore.
"There are many sellers who have been displaced because of the widening programme of the EM Bypass taken up at Patuli area near Garia. Our principal idea is to rehabilitate those who were having their business at the Baishnabghata-Patuli market on the EM Bypass to the floating market," the Press Trust of India quoted a senior official of the KMDA as saying.
The floating market will consist of 114 boats, out of which the KMDA has already acquired about 32. The rest of the boats will also arrive before the market opens next year. The boats are said to be over 10 ft in length and specially designed so that vendors can set up stalls that sell vegetables, fruits, fish, meat, cereals, rice, edible oils and tea. Each boat can have two stalls.
"Once, during my visit to Thailand I had seen such floating markets there. Seeing them we had planned to come up with one in the city. This market will not be like those in Thailand and Indonesia," Urban Development and Municipal Affairs minister Firhad Hakim said.
"This will like the ordinary markets we have. The only difference will be that the shops will be on floating boats. I am hopeful that this market will bring tourists to the city," he added.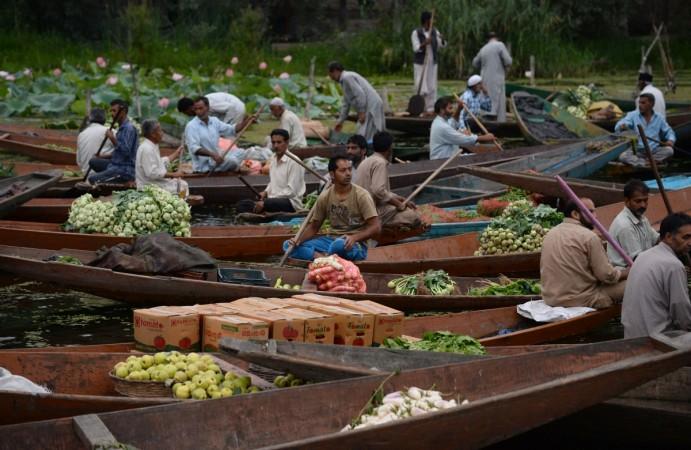 Meanwhile, this will not be India's first floating market, as the Dal Lake in Srinagar is already host to these beautiful markets. Vendors sell vegetables as well as artefacts in Srinagar's floating market, which remains open between 5 and 7 am each day. "Any vegetables left over are taken to street markets. This market is famous. Many tourists come here just to take photographs of it," according to the Jammu and Kashmir tourism website.