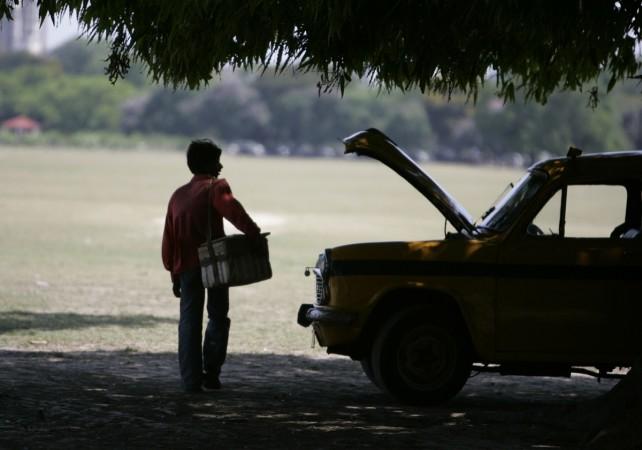 French carmaker Peugeot is now the official owner of India's Hindustan Ambassador car, once considered a status symbol in the Asian subcontinent.
"We have executed an agreement with the Peugeot SA Group for the sale of the brand Ambassador, including the trademarks," the CK Birla Group spokesperson was quoted as saying by Economic Times.
The deal for India's indestructible car brand is reportedly pegged at Rs 80 crore ($11 million), and the firm intends to use the proceeds from the sale to clear the dues of employees and lenders.The Hindustan Ambassador model is based on the iconic Morris Oxford.
It made its first journey way back in1958 and soon became India's state-of-the-art vehicle. The car was assembled at Hindustan's Uttarpara plant near Kolkata in West Bengal. The CK Birla Group-owned Hindustan Motors officially closed its production in 2014 after sales plummeted to a mere 2,000 units per year.
Fondly referred to as 'the king of Indian roads', the vehicle continued to rev up long after losing its dominant position in the market to contemporary or high-end cars. Its old world charm helped it hold a high in the intensely competitive motor vehicle market in the country. For those who made it their own, it remained one of their most valuable possessions in early days.
Peugeot, the French carmaker, is not new to the Indian market, having previously partnered with Premier Automobiles. Peugeot was one of the early birds in India in the 1990s but drove out after making a brief run for three years when the alliance ran into rough times.
Although Peugeot made comeback attempts, the group was waiting for the right partnership. The re-entry of Peugeot was almost confirmed when it opened a corporate office in Mumbai in 2011. In 2012, Peugeot also showcased a range of its models, including 3008 hybrid, RCZ, 3008 crossover and 908 LeMans, at the Auto Expo.