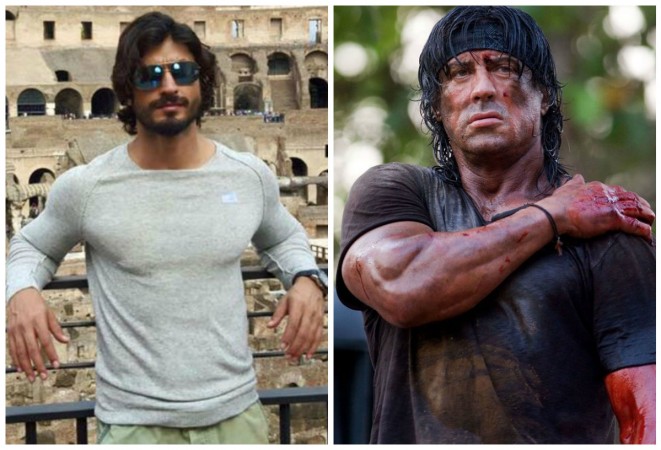 Director Siddharth Anand is yet to finalise the lead for his upcoming Hindi remake of "Rambo," but fans want to see Vidyut Jammwal as the hero in the action movie. Siddharth had earlier said that he might consider some new actor to get into the shoes of Sylvester Stallone in the Bollywood remake of "Rambo" and fans think that Vidyut perfectly fits the bill.
International Business Times, India, conducted a poll asking fans which new Bollywood actor they would like to see in the lead of the Hindi remake of Sylvester Stallone starrer "Rambo." The poll included actors like Vidyut Jammwal, Tiger Shroff, Sidharth Malhotra, Ranveer Singh, Varun Dhawan and Arjun Kapoor. The poll result was in favour of Vidyut as the actor won by a huge margin.
About 72.76 percent voters think that Vidyut is the most suitable actor (among the above-mentioned new actors) to play the lead in the Hindi remake of "Rambo." The rest of the five actors received more or less similar percentage of votes. Sidharth Malhotra bagged the second highest number of votes (8.24 percent), while Arjun Kapoor got the least number of votes (1.43 percent).
The poll was conducted after the "Bang Bang" director said he might cast a new actor for the flick. However, Siddharth also hinted that he might cast Hrithik Roshan for the action-oriented role as well. "Hrithik is always on top of my mind but I haven't finalised anyone as yet. It can be a new actor as well," The Times of India had quoted the director as saying earlier.
Revealing more on the remake of "Rambo" series, Siddharth said, "With Stallone announcing his retirement from the Rambo universe, this is the perfect time to reboot the franchise in India. It will be a trilogy." He added, "We had the official rights since two years. We are taking the concept of 'Rambo' ahead and recreating it for the Indian audience. We don't have a true blue action hero in India. We've grown up on Stallone and Arnold Schwarzenegger but today's generation has no one to look up to. The intention is to give them their own 'Rambo."