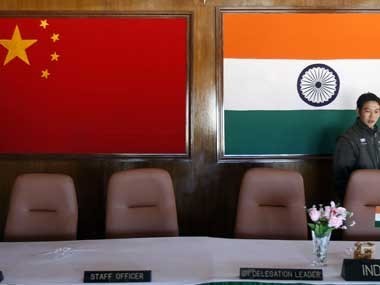 The eyes of the world have been closely monitoring the developments in India and, on Thursday, the call from Li Keqiang, Premier of the State Council of the People's Republic of China, once again drew the attention of international politicos.
Narendra Modi has taken over as the new Prime Minister but will he be able to work his magic on China to improve its tie-up with India? That's one question that many both in India and outside have on their minds.
Modi's telephone conversation with Premier Li was his first with a foreign Head of Government, since taking over as the Prime Minister of India. The Indian PM even extended an invite to the Chinese Premier for an India visit, which Li accepted. So what is Modi trying to do?
Contrary to what one would expect, Modi understands that for improving strategic ties with China, India will have to tow the trade lines. In 2011, China went on to become India's largest trading partner and, in that period, the bilateral trade touched the $74 billion figure.
However, owing mainly to New Delhi's cautious stance, there has been fall in Indian exports since. But whether it is infrastructure or power, India knows too well that it has much to gain from the Chinese.
The popular belief among the masses in India is that Modi will take a stern stance against China. But in all honesty, Modi will go with the same approach that the previous NDA government, under Atal Bihar Vajpayee, took - reaching out amicably to the Chinese. Vajpayee during his term had ensured that the India-China relations were strong yet pragmatic.
Modi as Gujarat Chief Minister was indulgent of the Chinese, and had done prior business with Beijing on behalf of his state. He has been to China thrice, exploring investment opportunities. In short, the scope for India-China economic cooperation is bound to improve under Modi.
But does that mean the end of all conflicts with China? Certainly not. Instead, there is a chance that the border conflict could become strenuous. National interest will be top priority for Modi; something that the BJP's manifesto has been quite clear about.
During his election campaign in Arunachal Pradesh, Modi was quoted saying that "China should abandon its 'mindset of expansionism' while dealing with India".
On several occasions, the Chinese incursions had put the previous government in a spot. In Ladakh's Daulat Beg Oldi area, it had led to a standoff, and the issue was resolved only after several rounds of talks between the two sides.
Given China's border claims and rough stance on the matter, one can be assured that the NDA government will certainly not play weak. It should also be noted that while Modi's government will maintain a tough stance, it will certainly not mix business and politics.