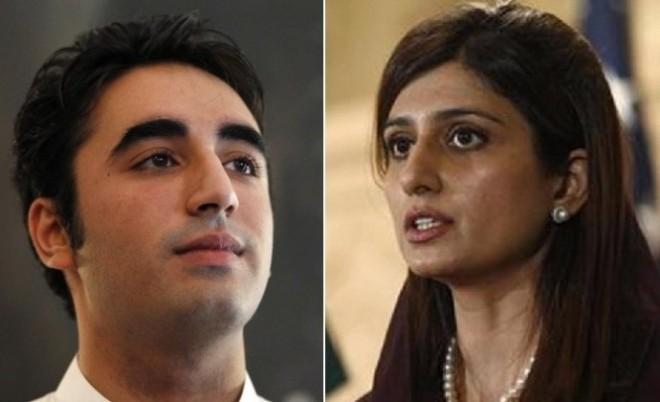 Feroz Gulzar, the millionaire husband of Pakistan Foreign Minister Hina Rabbani Khar, has slammed rumours of his wife's alleged affair with President Asif Ali Zardari's son Bilawal Bhutto.
On Thursday, Gulzar dismissed the reports as "rubbish", saying that they don't require commenting upon, Geo News Channel reported.
Gulzar, who is owner of Galaxy Textile Mills, also said that there was "no premise for such rubbish" and that he could not comment anything on the so-called "social media gossip".
On Monday, Bangladeshi tabloid "The Weekly Blitz" reported that the 34-year-old foreign minister and 24-year-old Bilawal Bhutto were in love and had planned to settle down in Switzerland.
There were also reports suggesting that Hina is negotiating a divorce settlement with her husband with whom she has two daughters - Annaya and Dina.
When The News asked Gulzar about the divorce, he declined to comment saying that there was nothing to think about regarding the matter. He also said that it was tragic that the person who wrote the story also dragged his two daughters in the fabrication of the alleged affair.
At present, Hina is in the New York attending the UN General Assembly session as part of President Asif Ali Zardari's delegation. But her husband is said to have no clue about which hotel Hina is staying in. He said that she would return in three days.
The businessman also regretted that there is no system in Pakistan to identify those responsible for such baseless rumours.