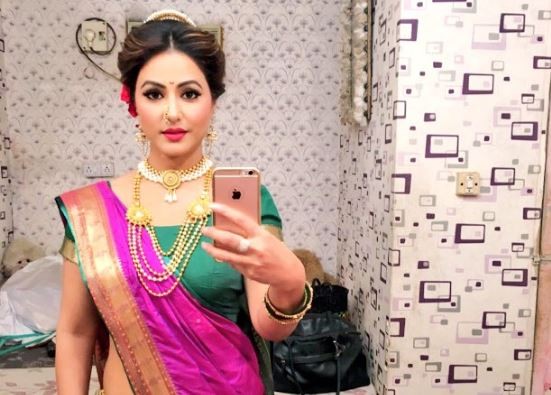 Yeh Rishta Kya Kehlata Hai lead actress Hina Khan aka Akshara, who had been the face of the show for eight years, has quit the daily soap recently. This, however, has not gone down well with the actress' fans. Apparently, some of the fans have threatened the makers as well as the actress to kill themselves if Hina leaves the show.
Hina is terrified with such threatening and pointed out that if they are her real fans they would not do such a crime. "I don't want to make this news big. I was really sad on the day it all started and when the news reached my ears. I don't want more people to know about it because it might become a big issue. I'm scared and terrified as I have been hearing stories about the same and will not encourage such things," Hina told the Times of India.
"Soon, I'm going to post a video on my social media page requesting fans to not take any such step. I will not entertain these fans and I don't want unnecessary commotion because of this because 'na chahte huye bhi blame mere upar aa jayega' (the blame will come on to me unwillingly)," she added.
Meanwhile, Hina's never-ending tantrums and insecurities with the younger co-stars were apparently the reasons of her being ousted from the show, although the actress said that she quit the show as she had been keeping unwell of late.
Rumour also had it that Hina's co-star Shivangi Joshi aka Naira, was the main reason for the lead actress' exit. Apparently, the actresses, who played doting mother-daughter on-screen, could never see eye-to-eye when the cameras went off. Amid these issues between the two, Hina fell ill and was away from the shoot for a long time. This was when the makers decided to shift the track from Akshara to Naira. To everyone's surprise, Naira and Kartik's love story gained immense love from audience and Hina lost her prominence on the show.
Hina recently shot her last episode and broke down on the sets after the shoot got over.