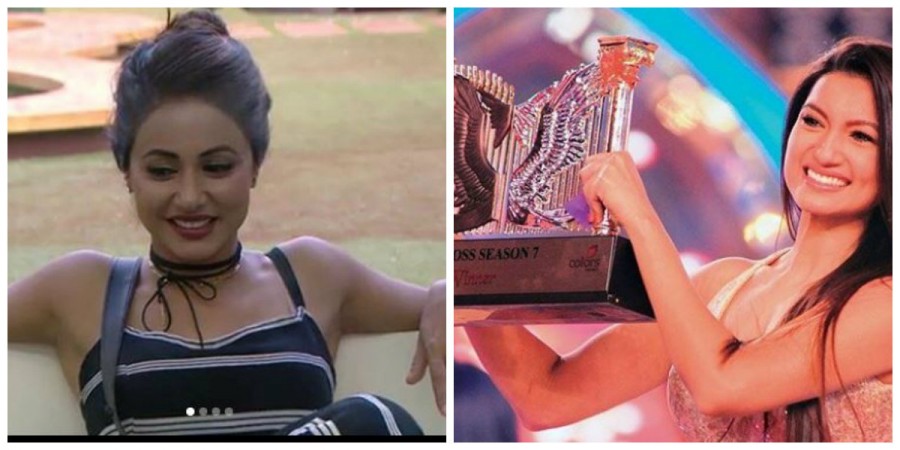 There's a new development in the ongoing rivalry between Ex-Bigg Boss winner Gauahar Khan and current contestant Hina Khan. What is it?
Well, Hina has openly compared their popularity on the social media and looks like the lady is living in a bubble when she said that, "Gauahar ke bohot kam followers hai. Matlab mere aadhe ka aadha bhi nai hai uske paas. (Gauahar has really less followers. She doesn't even have one-forth of what I have on Twitter)"
Don't believe she said that? Watch the video here
Well, to tell you all — Gauahar Khan's Twitter followers are 2.17 million and Hina Khan's fan following on Twitter is 1,24,000; whereas on Instagram Gauahar is at 1.6 million and Hina is at 1.7 million.
Ladies, Gauahar Khan is a clear winner here in terms of popularity and looks like Hina Khan is living in a bubble.
The contestants have also discussed Bani J's followers. While Arshi was hell bent that Bani has fewer followers, Vikas tried convincing her that it's one million.
We wonder what Gauahar has to say about this.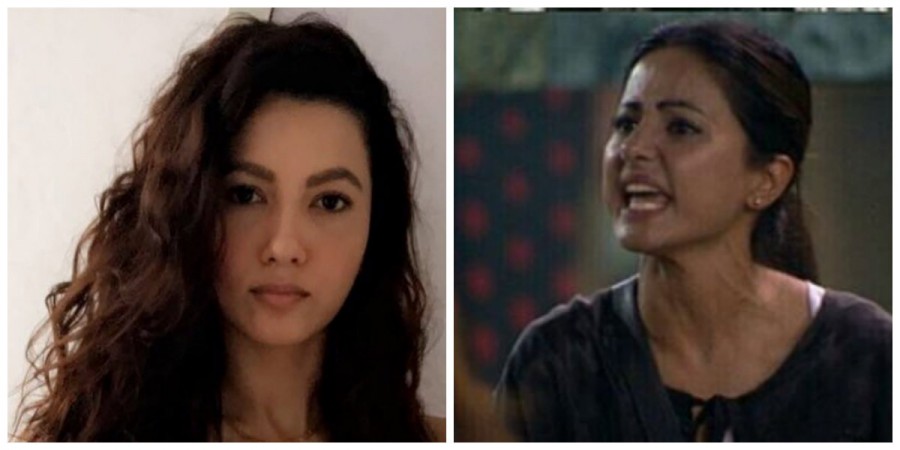 Gauahar Khan has been following Bigg Boss quite frequently and has blasted Hina Khan on social media. When Hina made an objectionable comment on Arshi saying: "Bahar kapde phaad ke kaam milega" – it invited backlash from Gauahar.
She wrote on Twitter: "Ek ladki ki izzat ke liye Jung..Aur doosri ladki ki koi izzat nahi ??It's ok to discuss a girls conduct with others n judge? Kapde phaad ke kaam milega??Not suggestive?? Not derogatory?? Hmm yaar values ho toh sabke liye ek jaise ho!! Varna galat Sab hain!"
Earlier, Gauahar, the winner of the seventh season of Bigg Boss, entered the house for a special task and gave Akash the immunity belt since she found him really entertaining. But it looks like Gauahar is quite upset with the current happenings in the Bigg Boss 11 house.