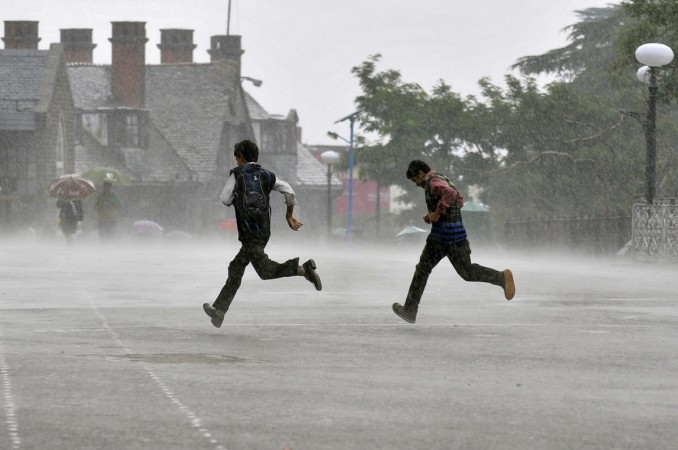 Heavy rains disrupted normal life in parts of the northern state of Himachal Pradesh since Monday night causing traffic blockades, flooding and landslides.
National Highway 05 was blocked in Kinnaur district, since Monday night after a landslide in the Nyugalsari area.
Rains also affected the road condition near Khara Pathar, which affected movement of vehicles. Khara Pathar is known to be a part of the apple belt of the state. Visuals from the region show buses and trucks stranded in muddy roads.
On Aug. 11, rains washed away a 44-year-old bridge in Kangra district. At least 76 metres of the 160 metre bridge and its pillars collapsed into the water. Fatalities were avoided after officials stopped people from using the bridge a day prior to the incident, as they had observed cracks on the bridge.
At least 28 people have died and there has been a loss of Rs 350 crore due to the heavy rains.
The Meteorological Department has not issued any warnings for Himachal Pradesh between Aug. 16 and 20. Between Aug. 11 and 13, 72 percent excess rainfall was noted.
Maximum rainfall in the state was recorded at Dharamsala at 39.2 mm, Kangra received 30 mm, Kasauli 20.5 mm, Manali got 6 mm and Nahan recorded 3.8 mm in. Capital Shimla recorded the least at 3.6 mm.
"The monsoon will remain subdued in the region from August 15 to 19, with chances of light rains," a weather official told IANS.
Shimla (Himachal Pradesh): Heavy rains lashes the city, disrupts normal life pic.twitter.com/5lICU10HSP

— ANI (@ANI_news) August 16, 2016
Shimla: Vehicular movement blocked near Khara Pathar due to bad road conditions following heavy rains in the region pic.twitter.com/b4zvHUJeAy

— ANI (@ANI_news) August 16, 2016
Shimla (Himachal Pradesh): NH 05 blocked in Kinnaur distt, since last night, following landslide at Nyugalsari area pic.twitter.com/wlXPEYYken

— ANI (@ANI_news) August 16, 2016