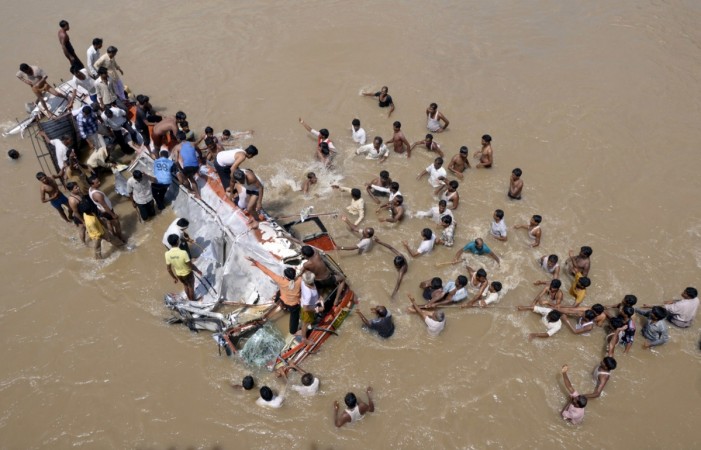 At least 25 people were killed and 15 injured when an overloaded private bus fell into Bhakra Nangal Dam's Gobind Sagar Reservoir in Bilaspur district of Himachal Pradesh on Wednesday.
While injured passengers have been taken to Bilaspur hospital, police are suspecting the toll to rise after the rescue operation is over, Bilaspur deputy commissioner Ajay Sharma said.
The bodies of 25 passengers were fished out of the dam water with the help of locals.
"Most of the windows of the bus were closed and when it plunged into the lake a lot of water entered the bus causing deaths," The Times of India quoted a senior official as saying.
The accident reportedly occurred around 8:45am as the bus driver lost control of the vehicle while crossing the dam. The Rishikesh bus was bound to Bilaspur carrying passengers from Himachal Pradesh and Uttarakhand.
Among the injured and dead passengers, most were students and labourers. The bus had passengers beyond its capacity and many people were also seated on the roof. While some managed to jump off the roof safely, others suffered serious injuries in the accident.
The rescue is still on and Bhakra Beas Management Board divers are reportedly helping the police in their search operation.