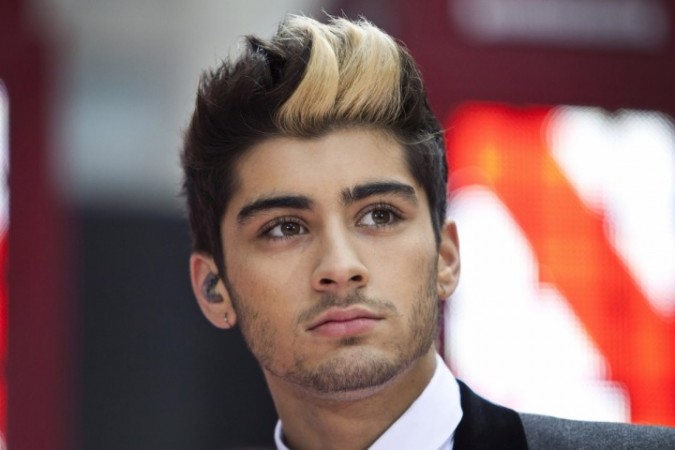 Amy Schumer had rightly warned her audience at the MTV Movie Awards that her jokes will not please many and looks like she was spot on, because "One Direction" fans seem to have taken her joke very seriously.
"After months of speculation, Hillary Clinton finally announced she's taking Zayn's spot in One Direction. The first woman in One Direction! I never thought I'd live to see the day!" said Schumer in her opening address to the audience at the awards night, sparking off angry comments from Zayn's fans.
Her comment, albeit in a lighter vein, came just hours after Hillary Clinton had announced her candidature for next year's presidential election, by releasing a video titled "Getting Started." The video shows various people speaking about what they are getting ready for and at the end, Clinton says: "I'm getting ready to do something too. I'm running for president."
Zayn's fans took to Twitter and made it clear to Schumer that jokes on Malik were off the table. Many wrote that she was being unnecessarily rude to the boy-band member while others said that their wounds were still fresh from the news of Malik's departure.
Posts such as "Who even are you Amy Schumer to make a joke about Zayn like that?! Not at all funny and way too soon, comedy's suppose to make people laugh?" made their way to Twitter from angry "1D" fans.
But Schumer seemed to be quite at peace with herself because she was quite prepared to take on the criticism from her audience. "I know people are going to be mad, they're going to be mad, and that's fine," the comedian told Time.
Schumer's rise to fame started when she was first placed as third runner-up on NBC's "Last Comic Standing". After that it took her almost five years before she could build her reputation with her performances on Comedy Central's roasts, to get a show all of herself.
The English pop band still continues to sing its way through millions of hearts as a four-member team. Zayn Malik exited the band on 25 March saying that he needed to be away from the limelight for a while.
amy shumer that wasnt funny ok zayn is still a fresh wound :(

— kels (@sultrylou) April 13, 2015
"After months of speculation Hillary Clinton finally announced she's taking Zayn's place in 1D." Too soon, Amy. Too. Soon. #MTVMovieAwards

— Michelle Tan (@MichAnnTan) April 13, 2015
"Hillary Clinton is taking Zayns spot in One Direction!!!" Who hired Amy Schumer lol. Zayn jokes aren't relevant anymore and you're trash.

— katie (@katiexwright) April 13, 2015